We have completed our work at Mazenod College in Mulgrave, Victoria. This project is one of our flagship projects considering the large-scaled scope of work that were contracted to us. This project is divided to multiple phases as part of our project management strategy.
These photos featuring all the plastering work, plus the installation of Cemintel panels and Atkar panels in the building are our most shared photos in social media.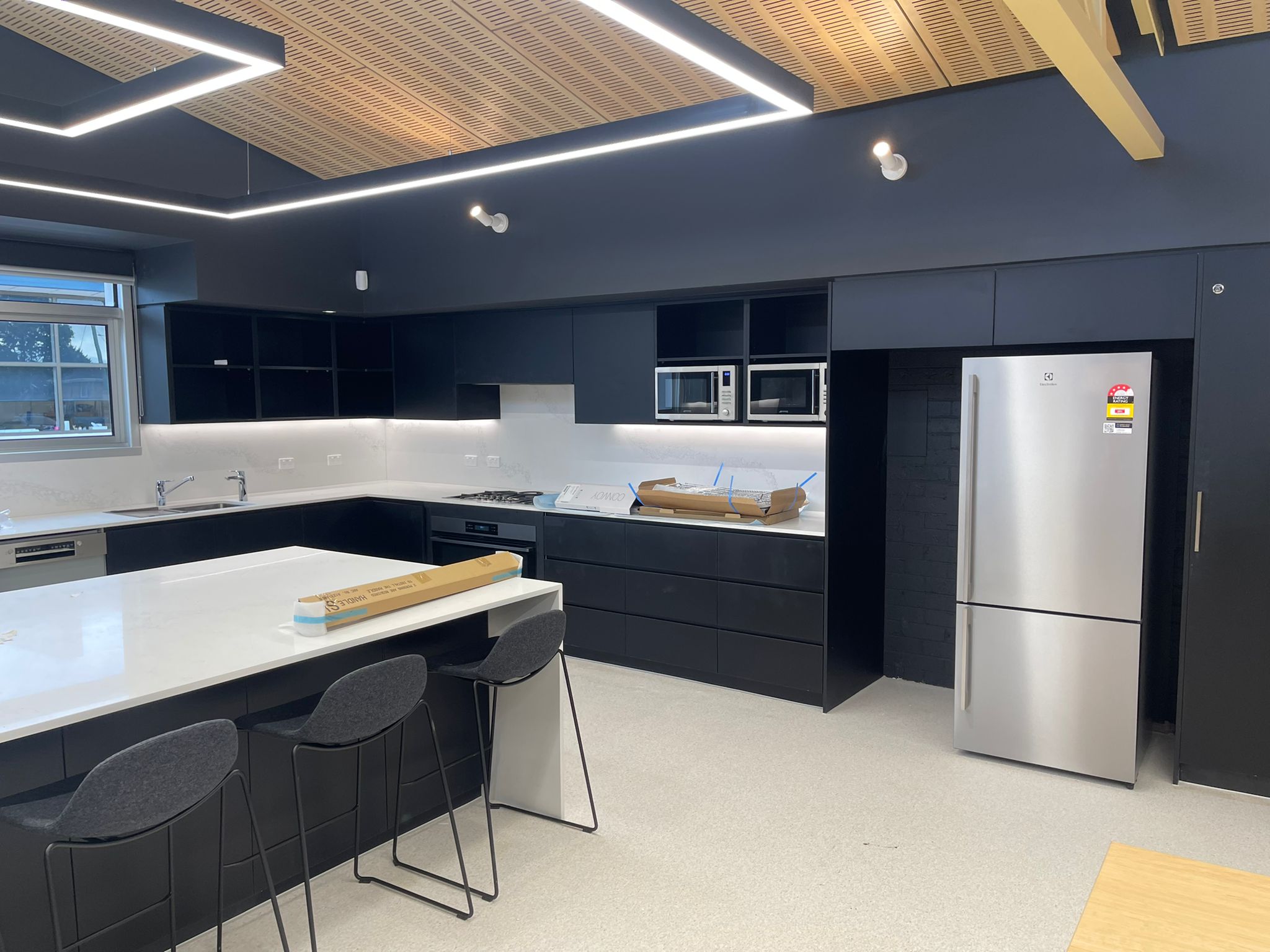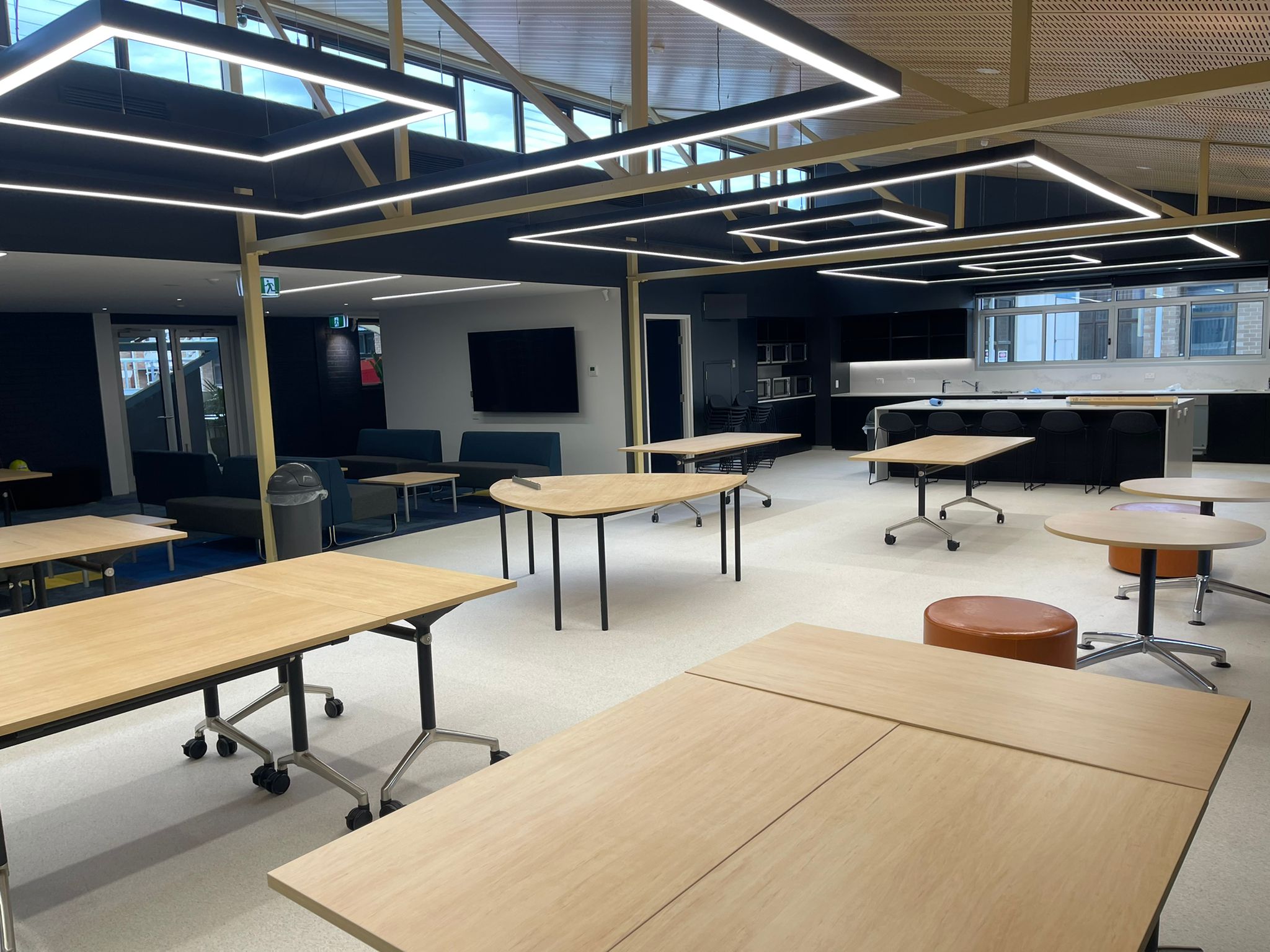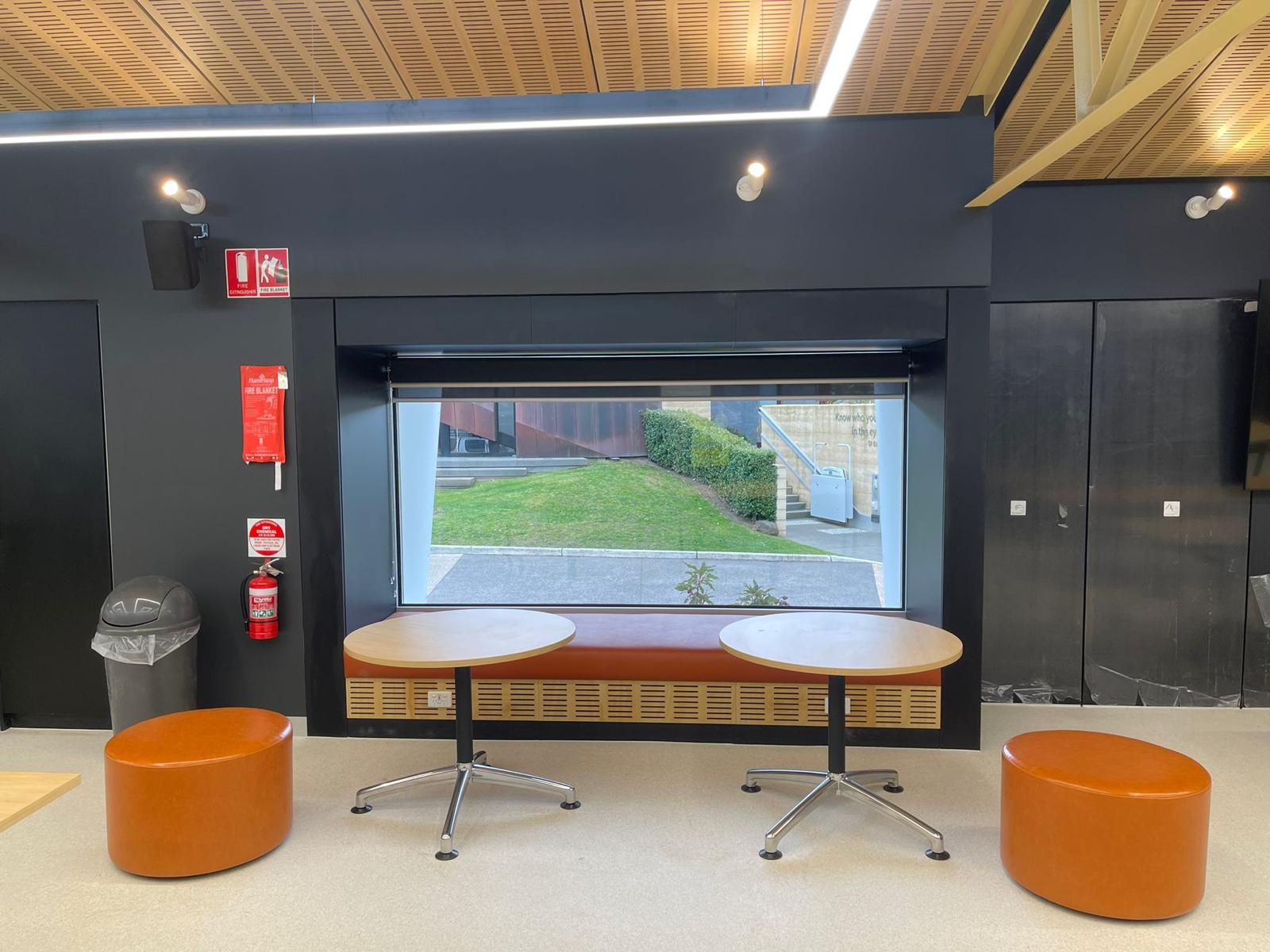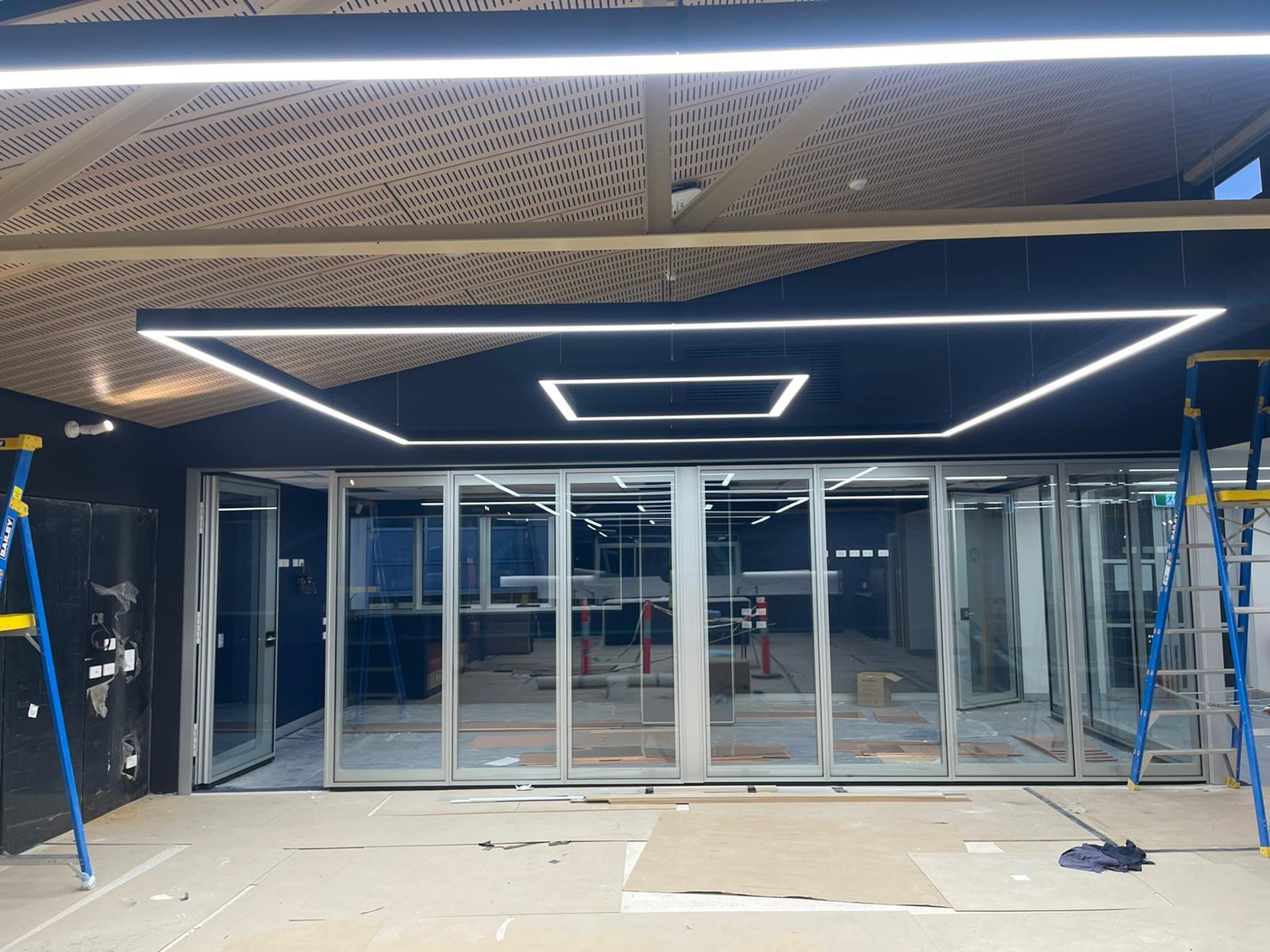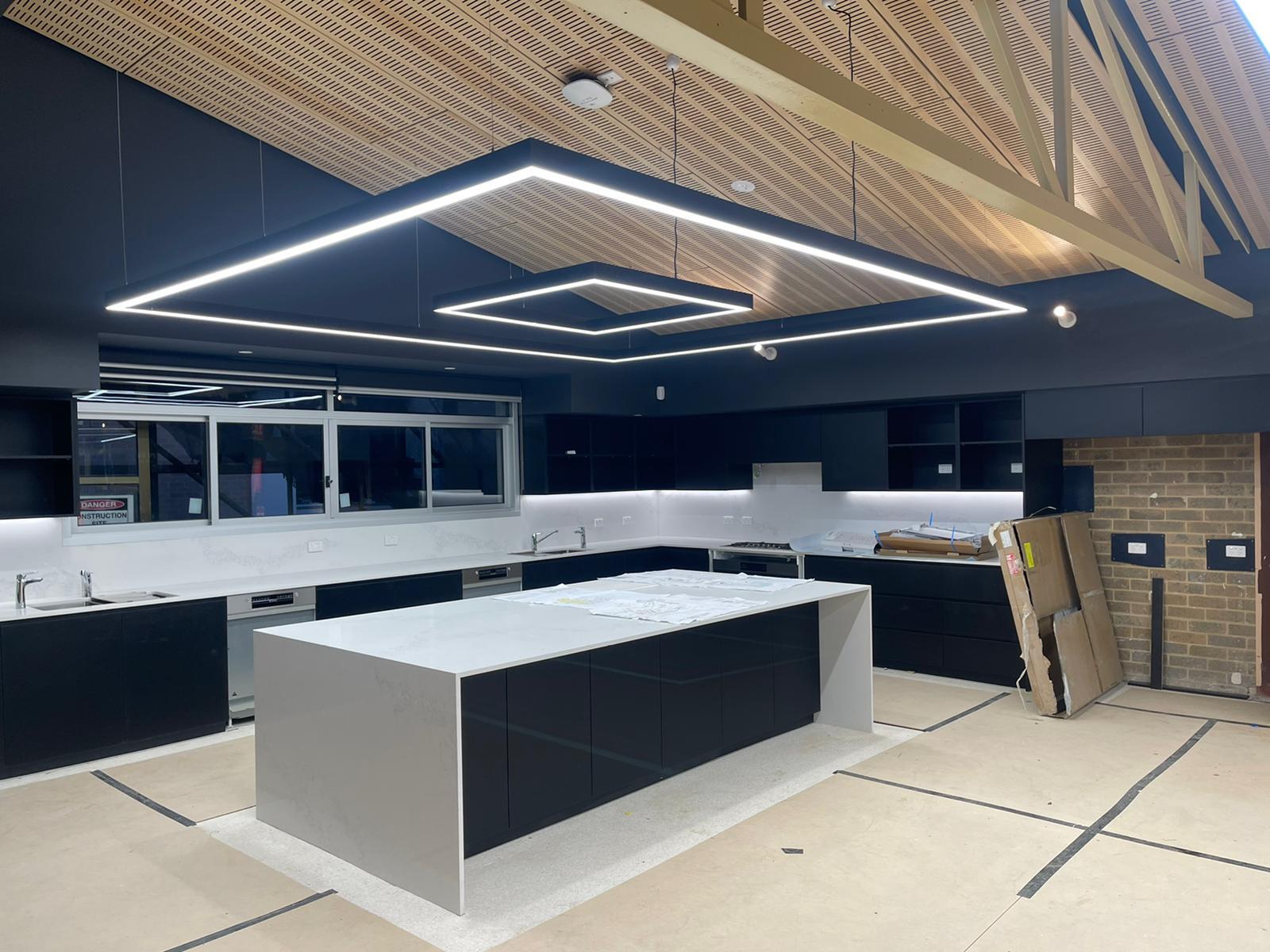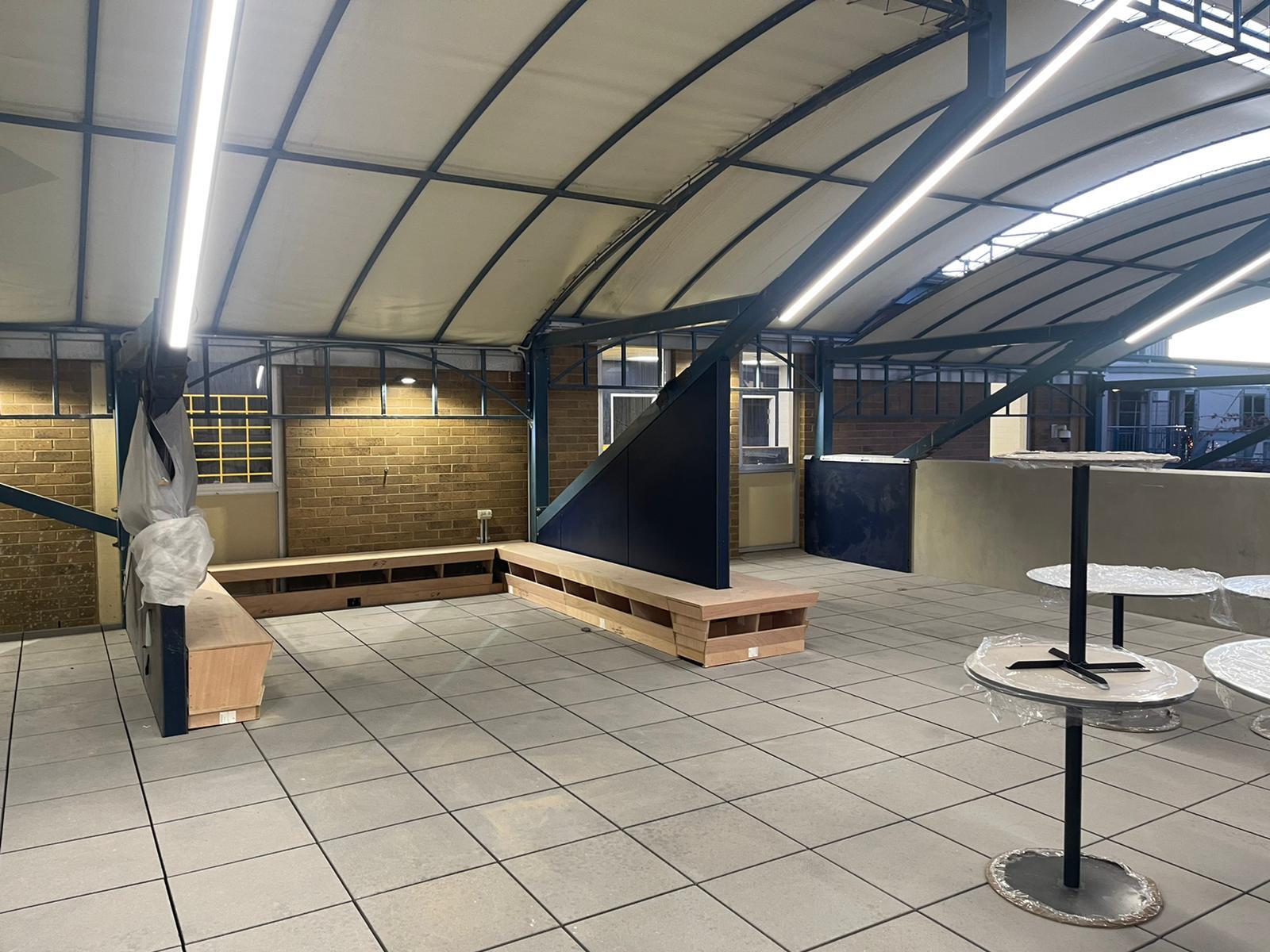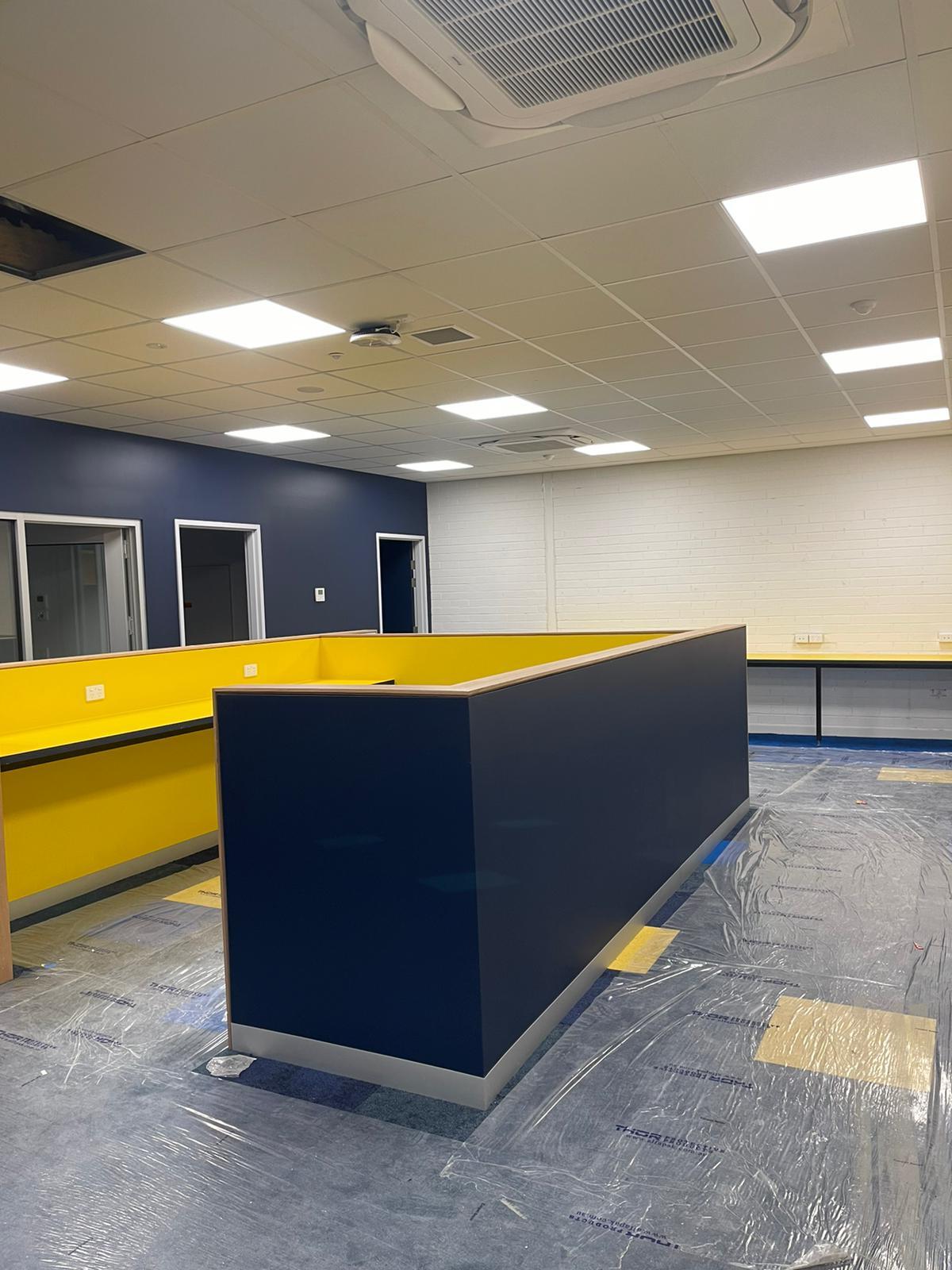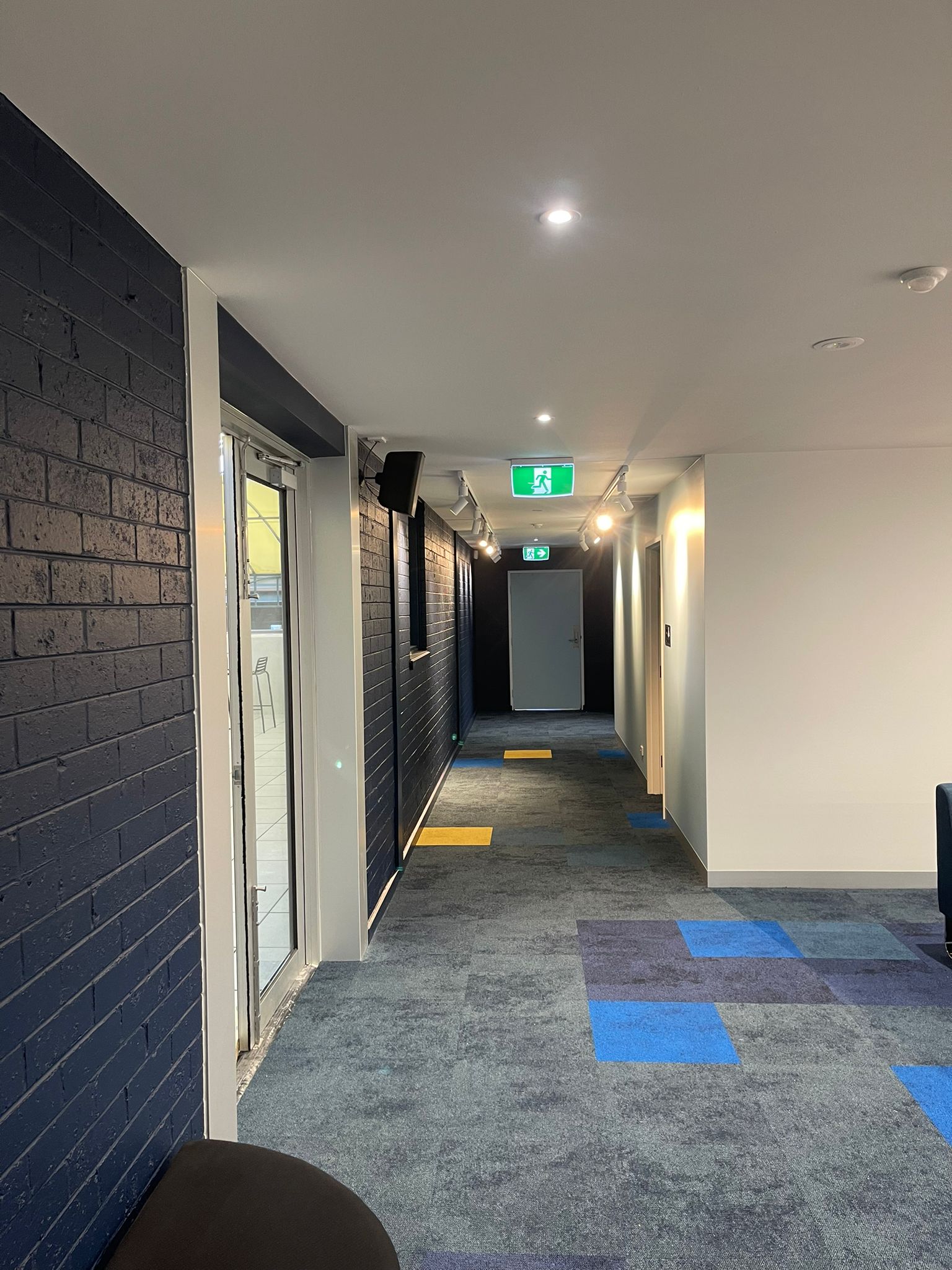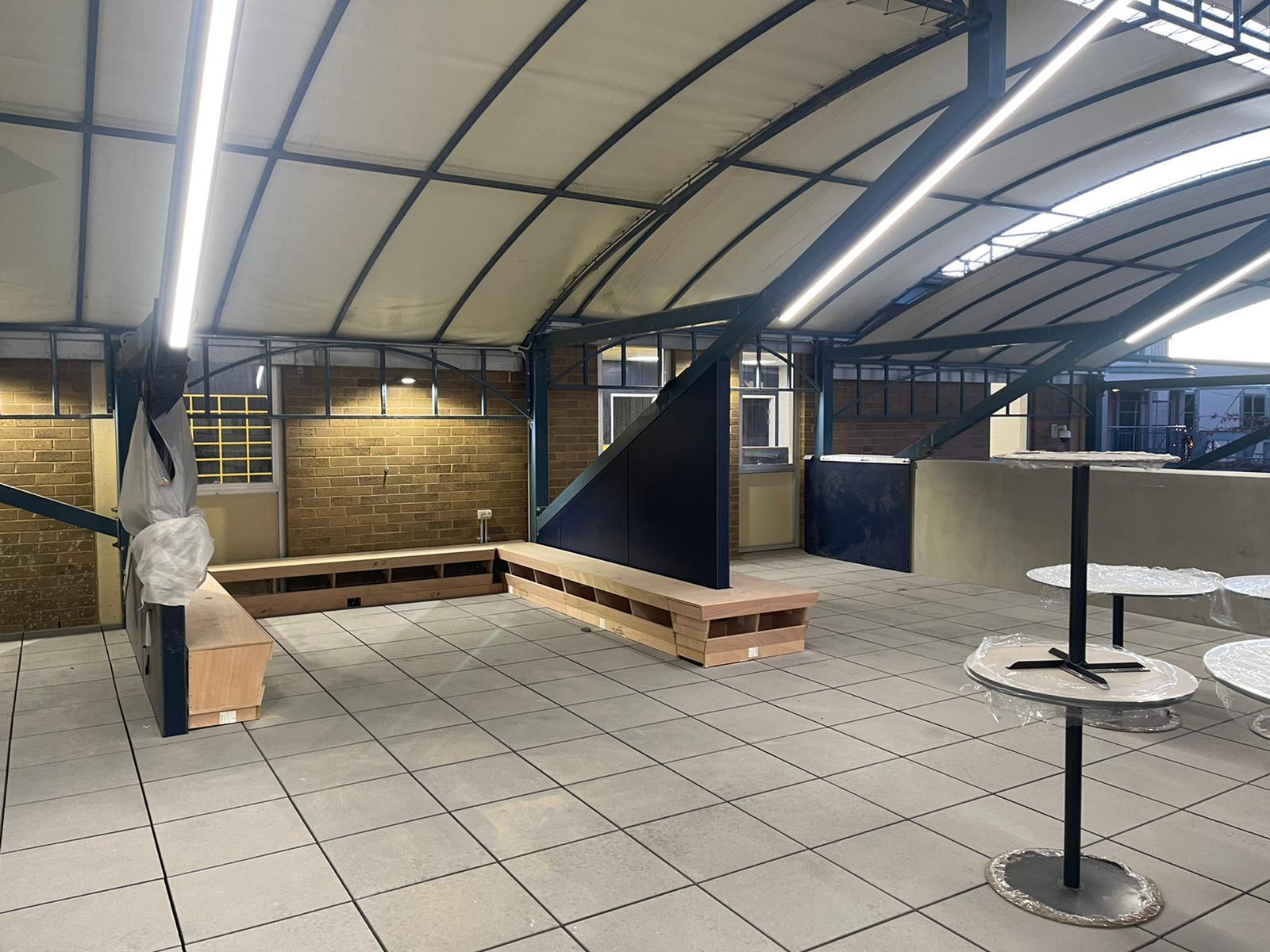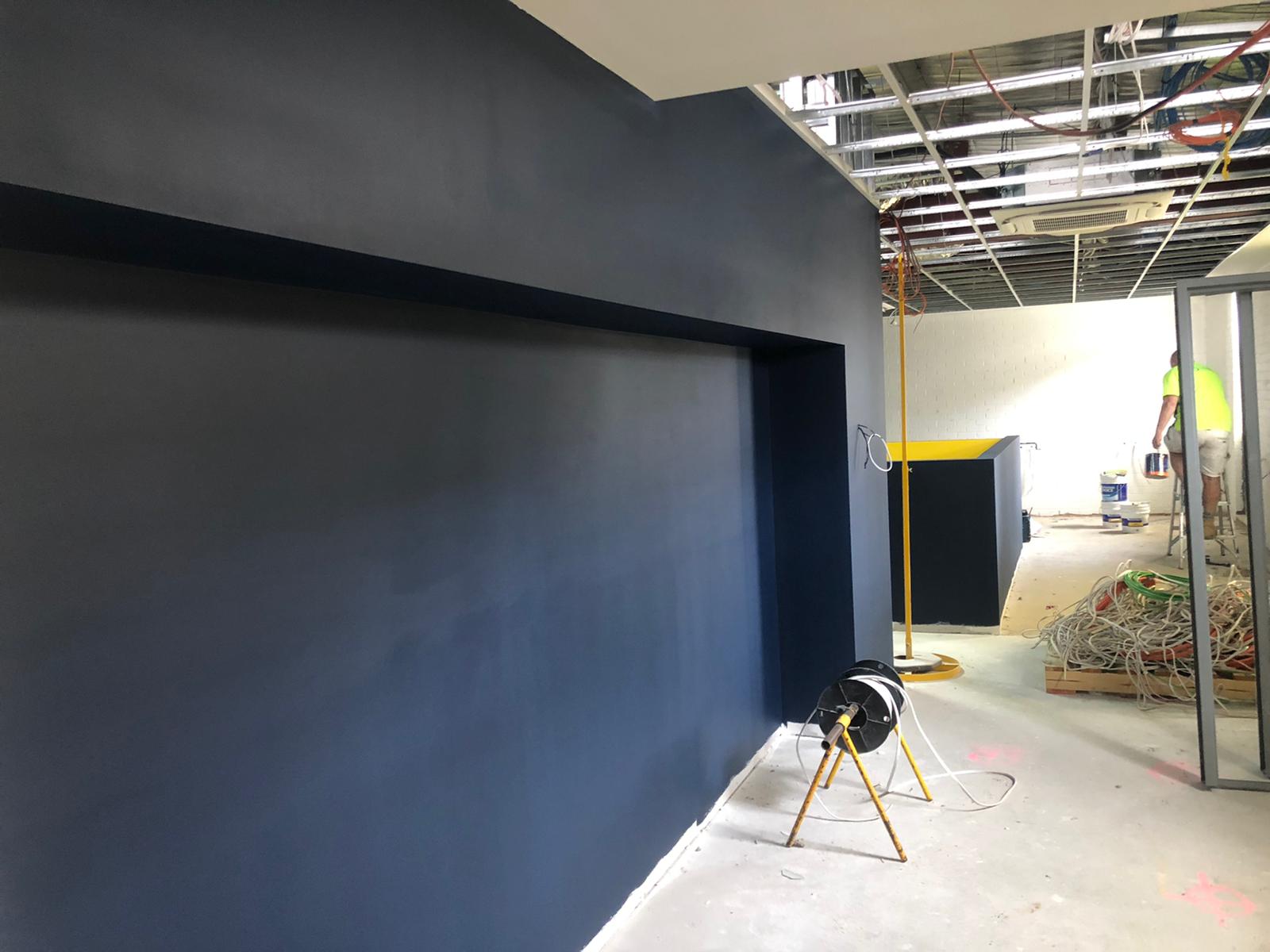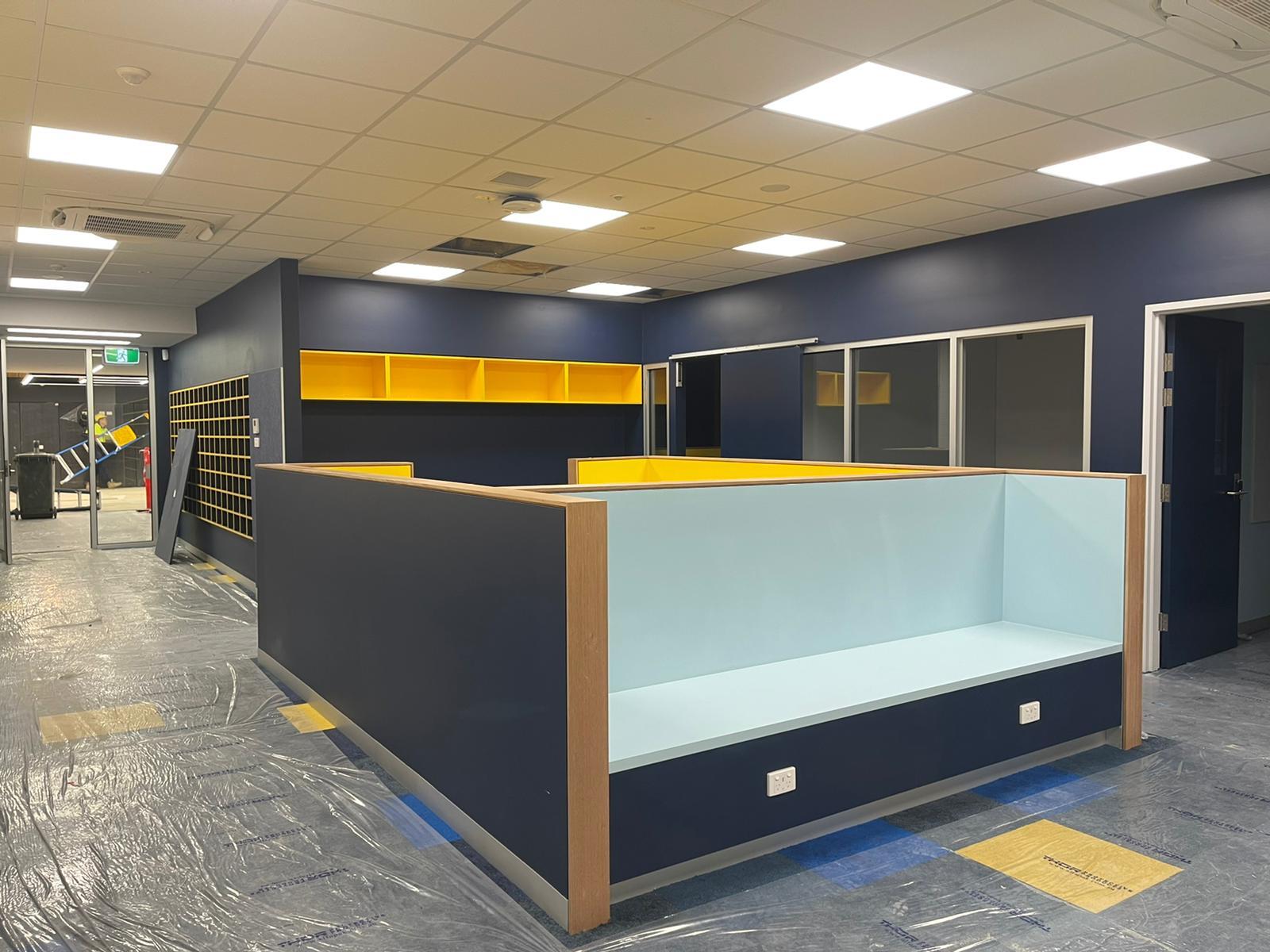 Phase 1: Ceiling Tiles & Wall Plaster Installation
The first phase is ceiling tiles and wall plaster installation. Ceiling tiles are aesthetically appealing and create an illusion of space in an area. These ceilings are highly reflective which enhances the lighting in the room and they are a popular choice in commercial setting such as this. The internal ventilation of the building are neatly concealed post-installation.
Low partitions were constructed as part of the open space concept in this area, complete with electrical outlets neatly fixed on the painted walls.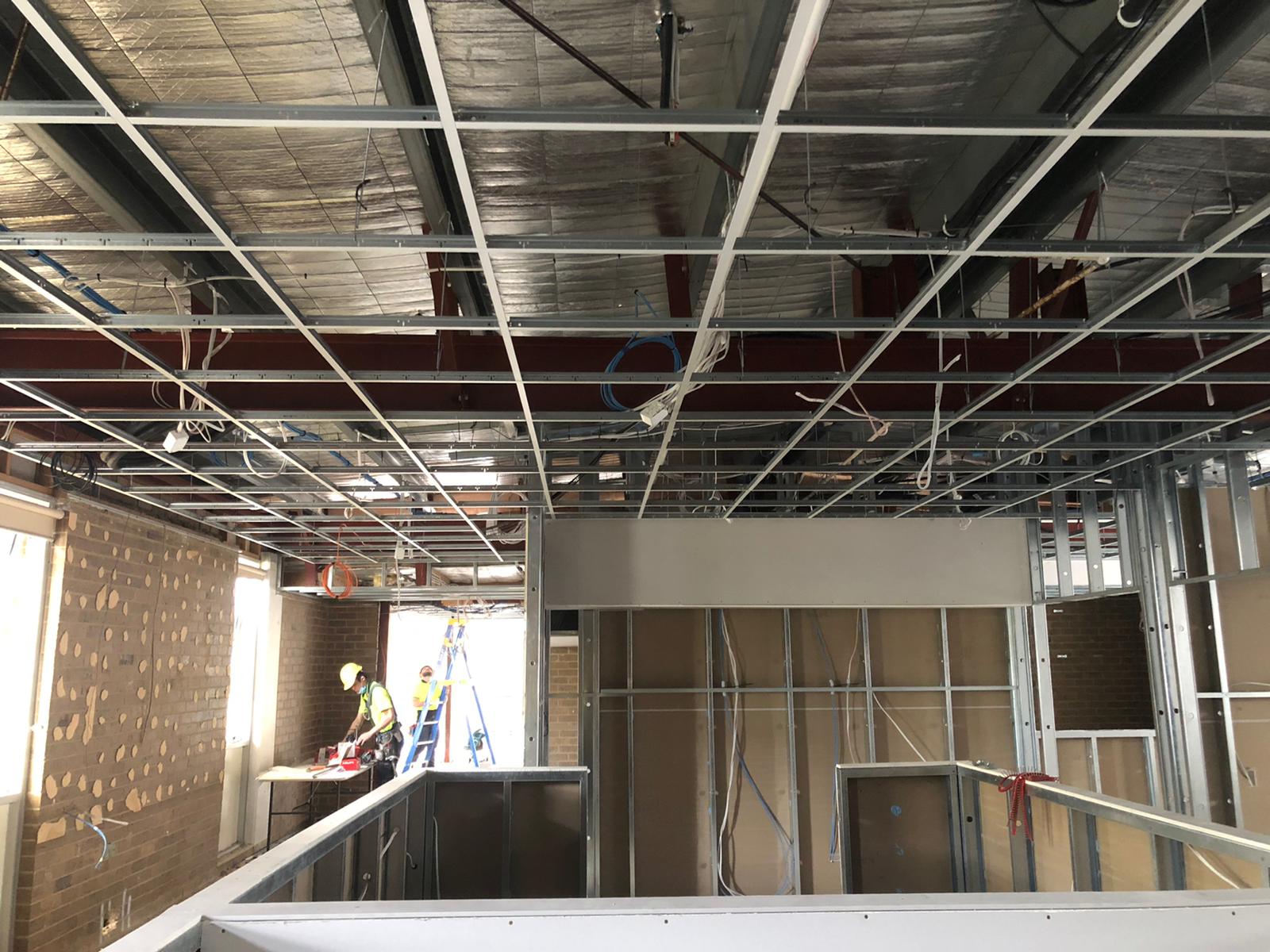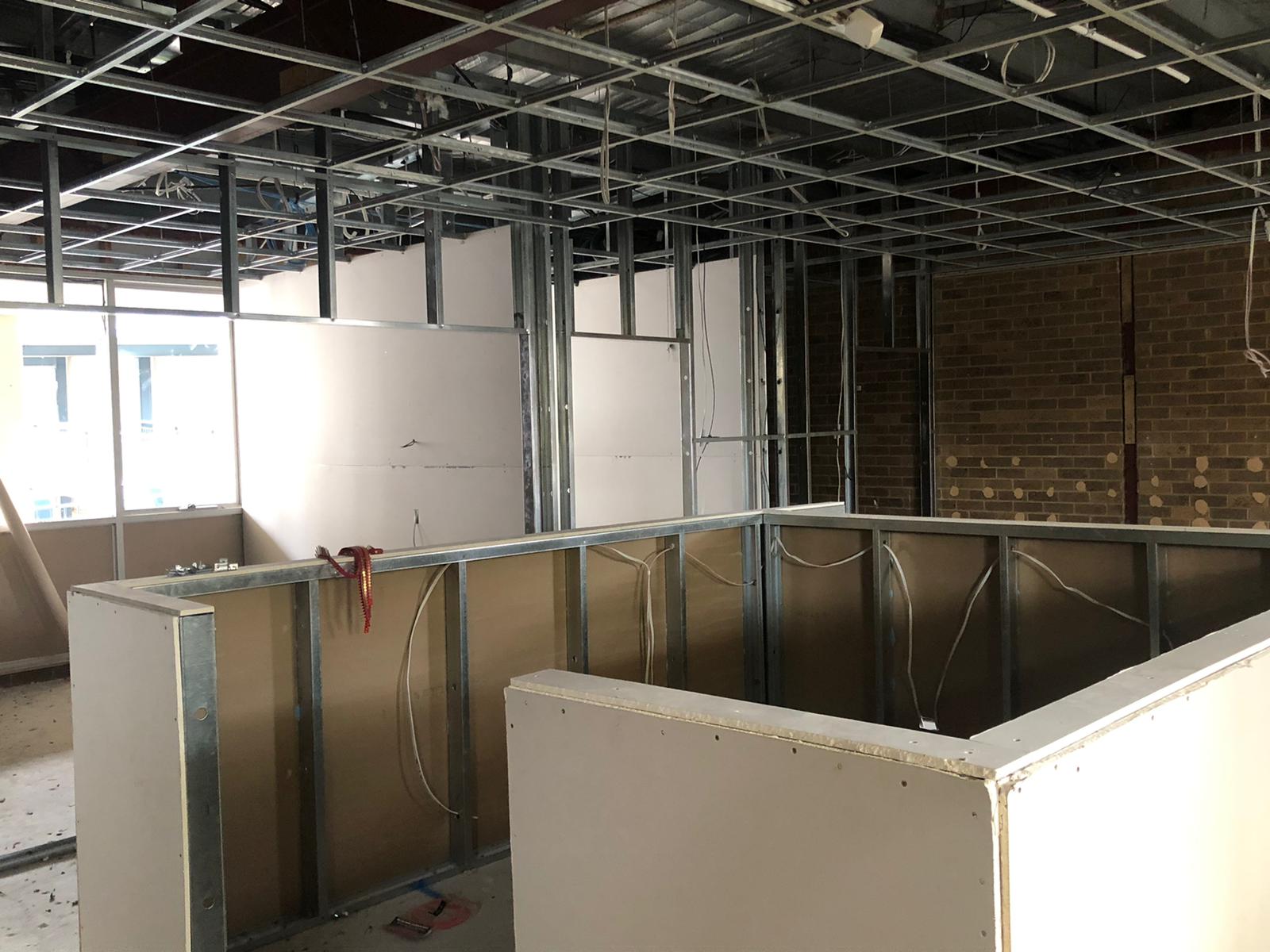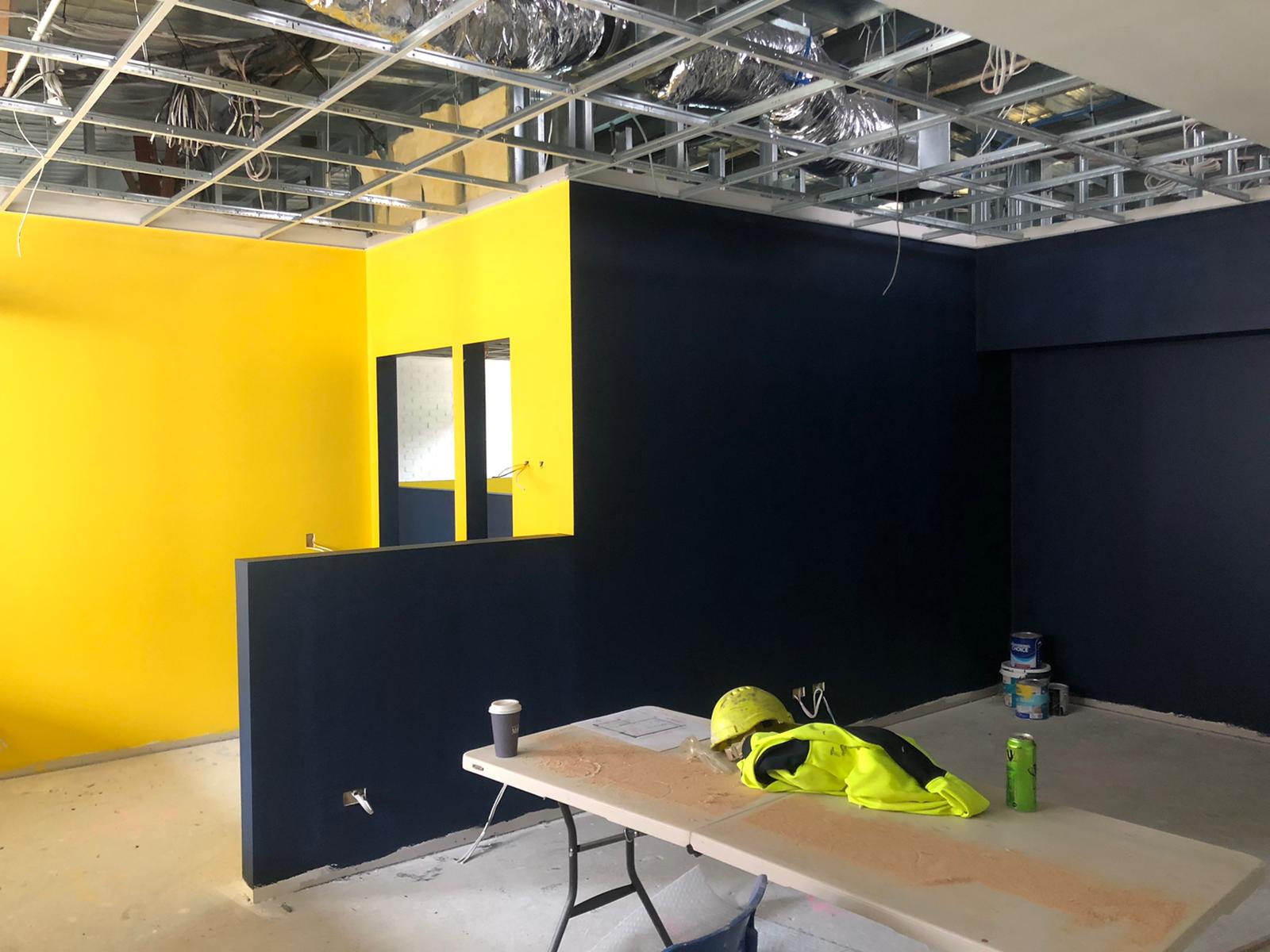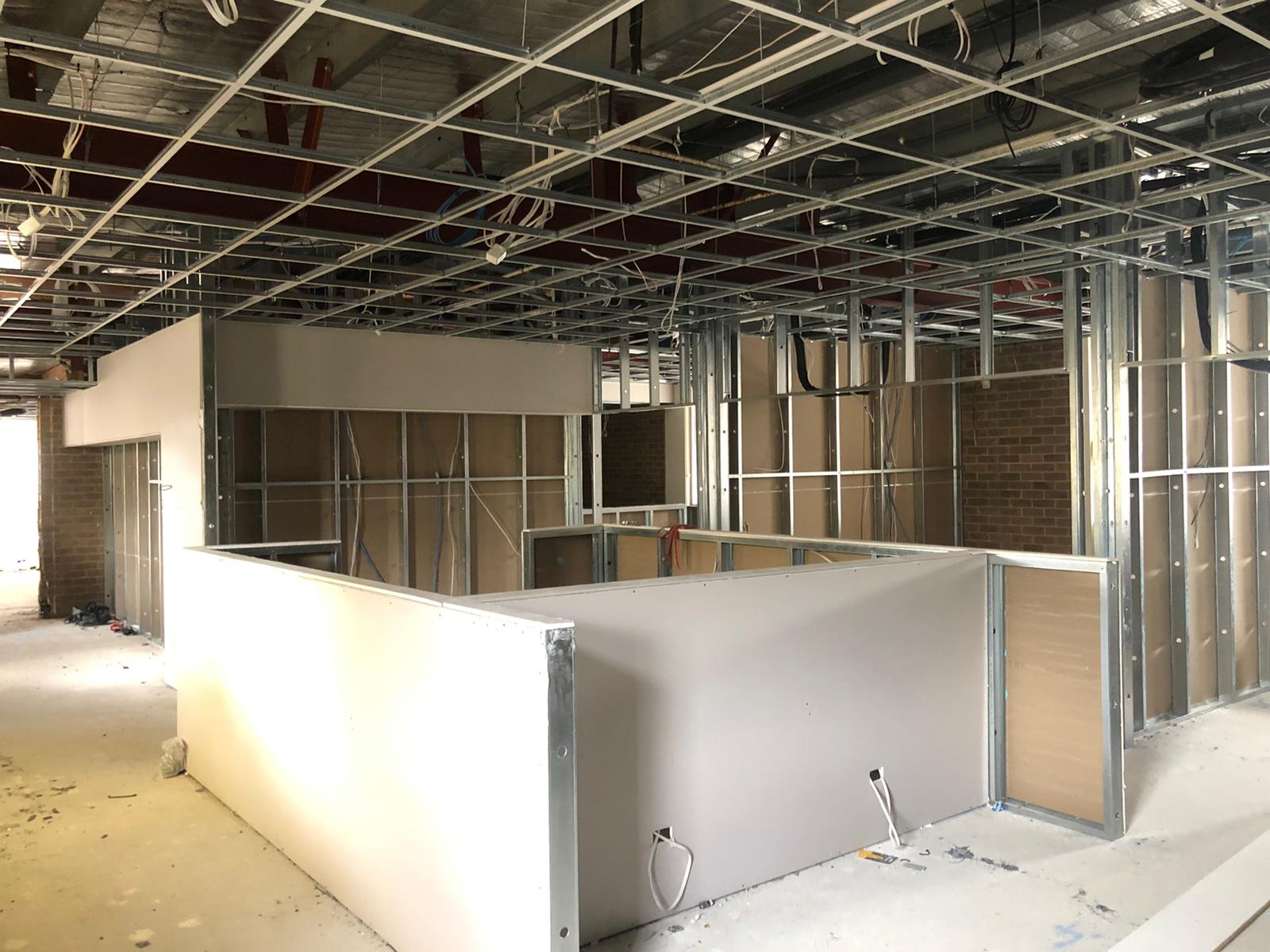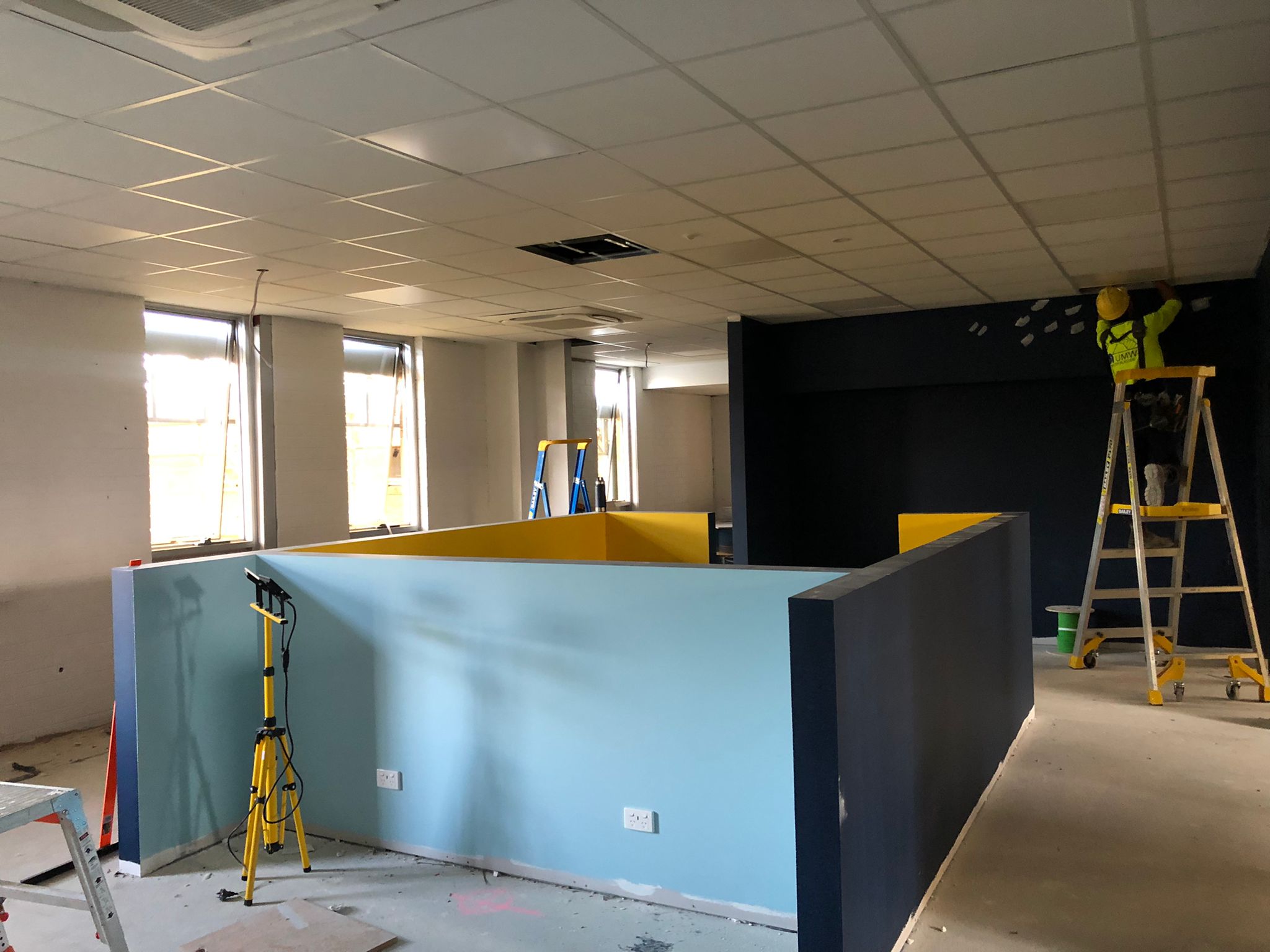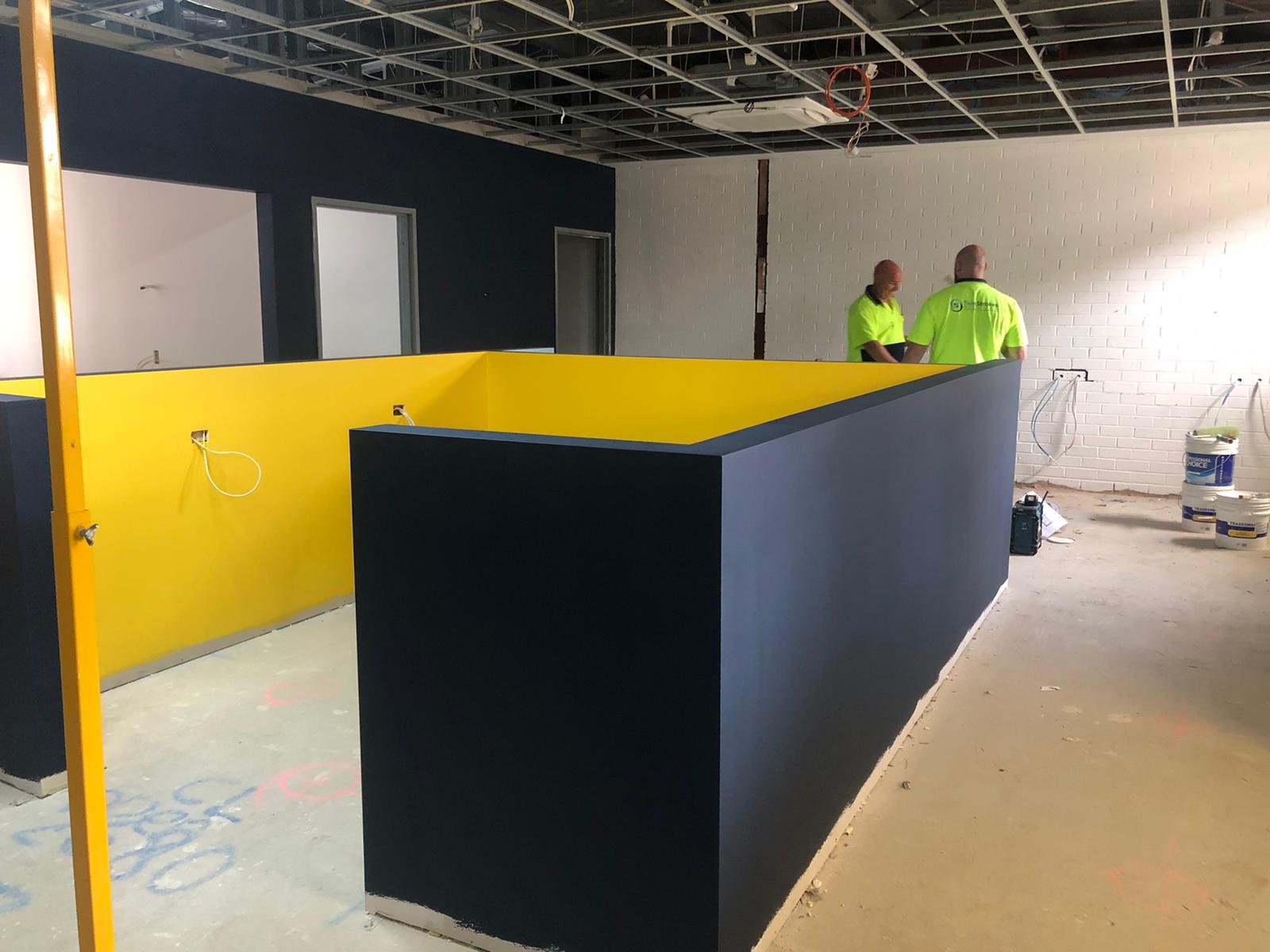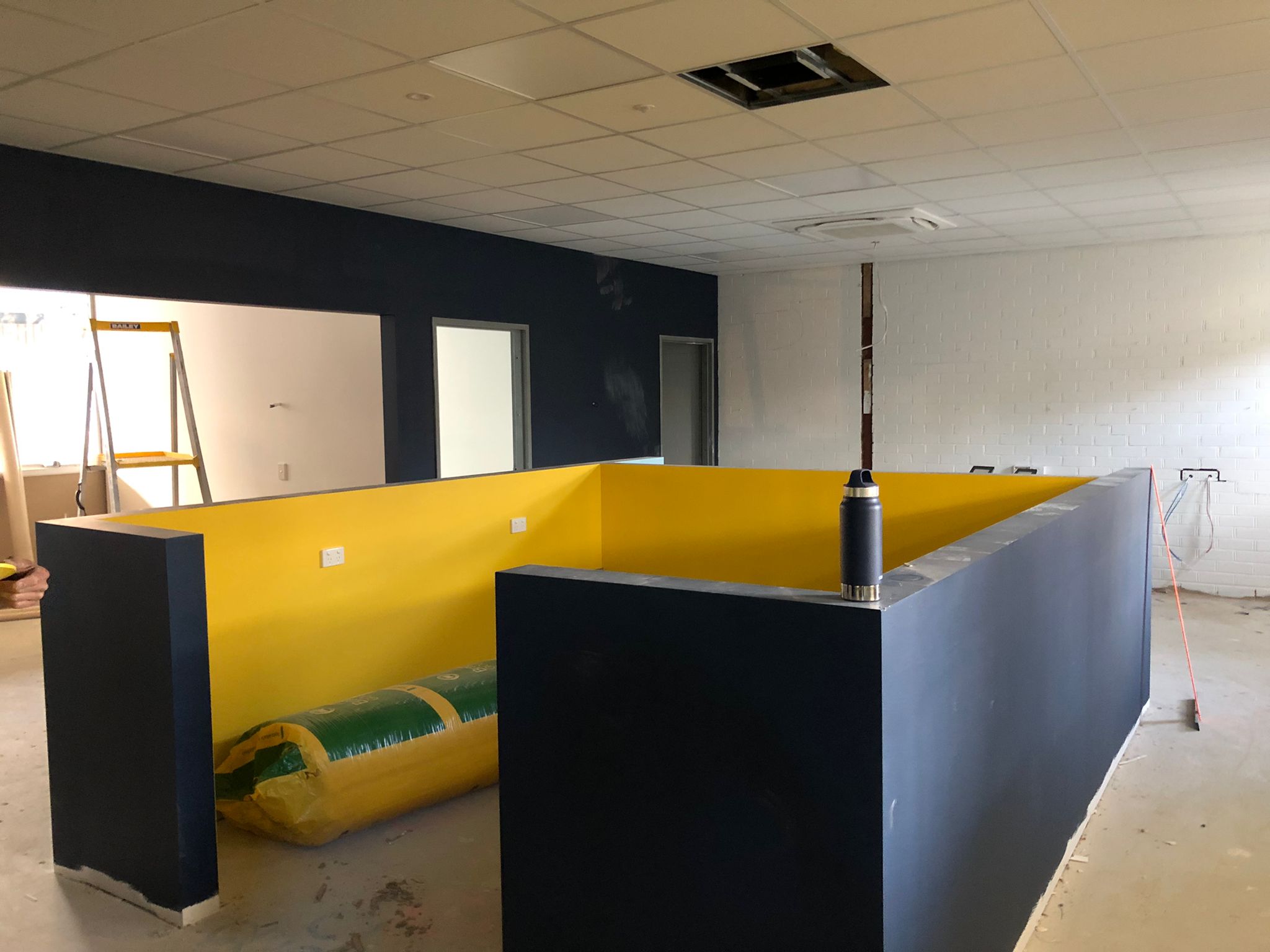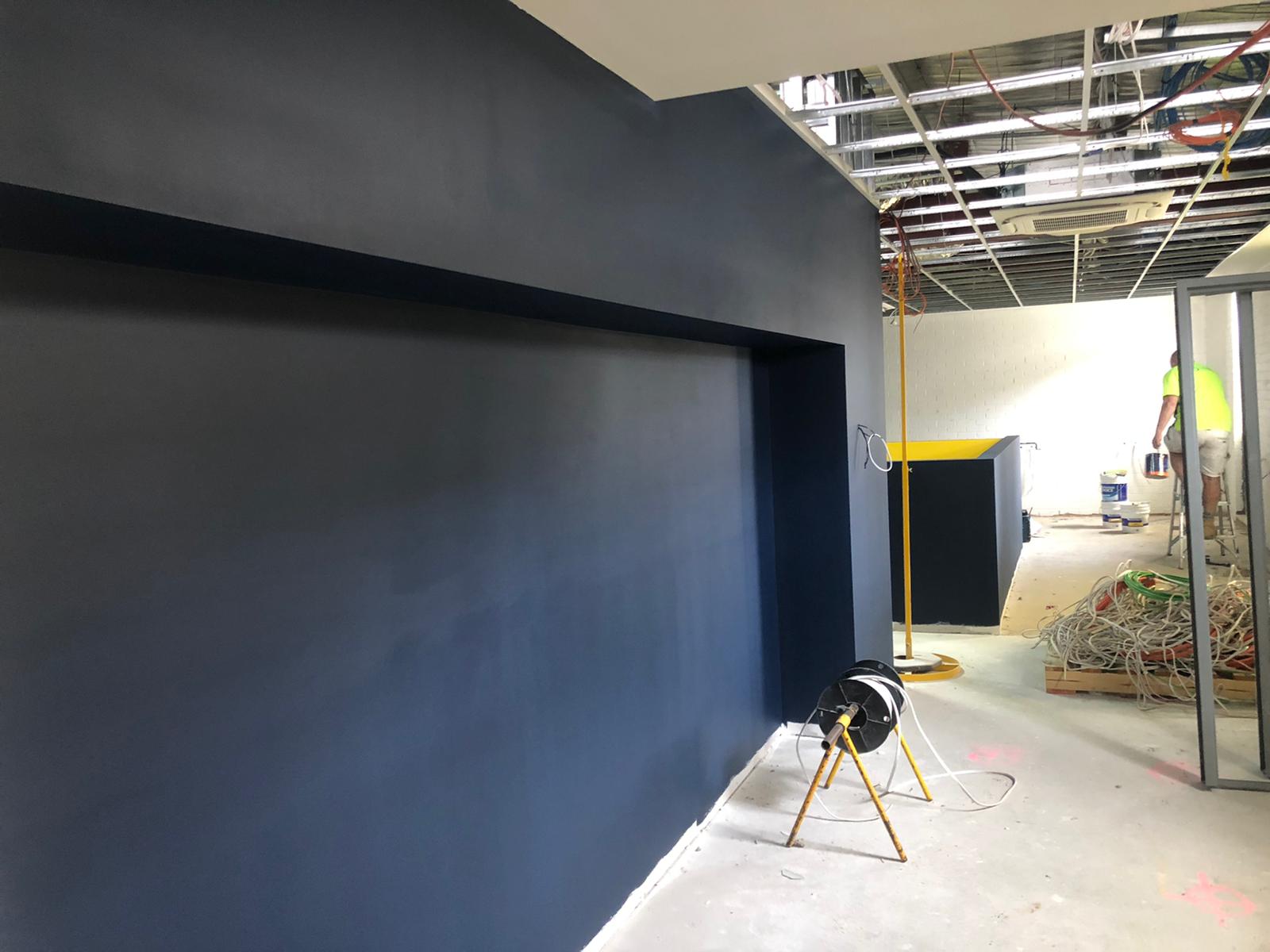 Shaft liner were used to enclose the cavity on the wall.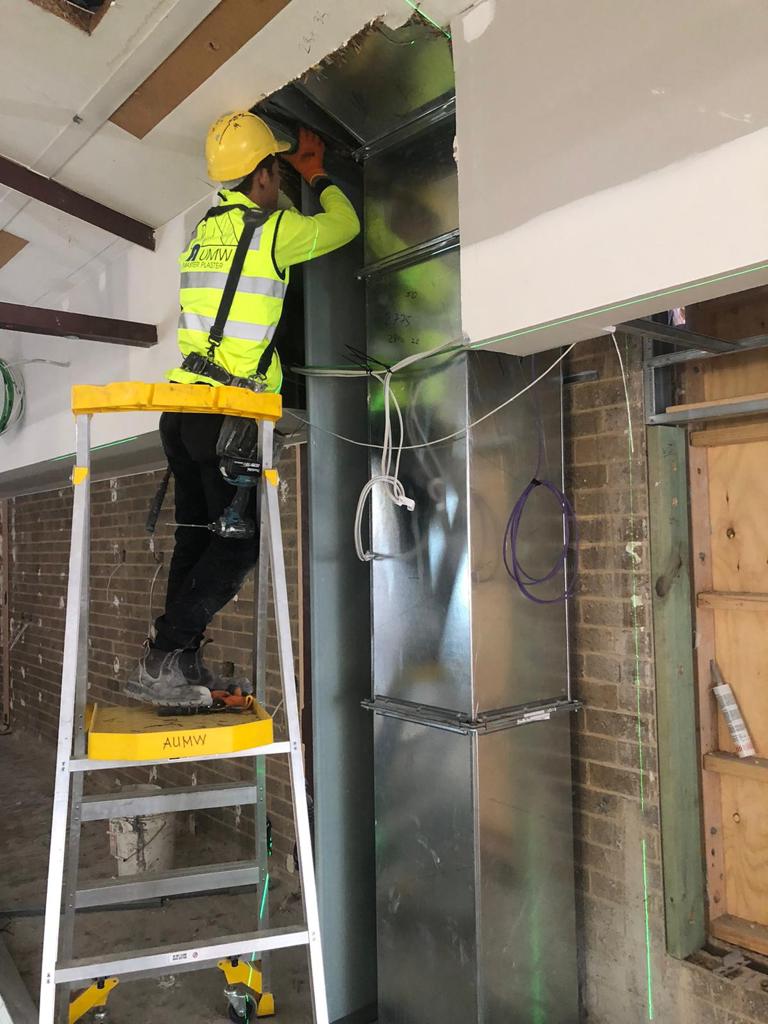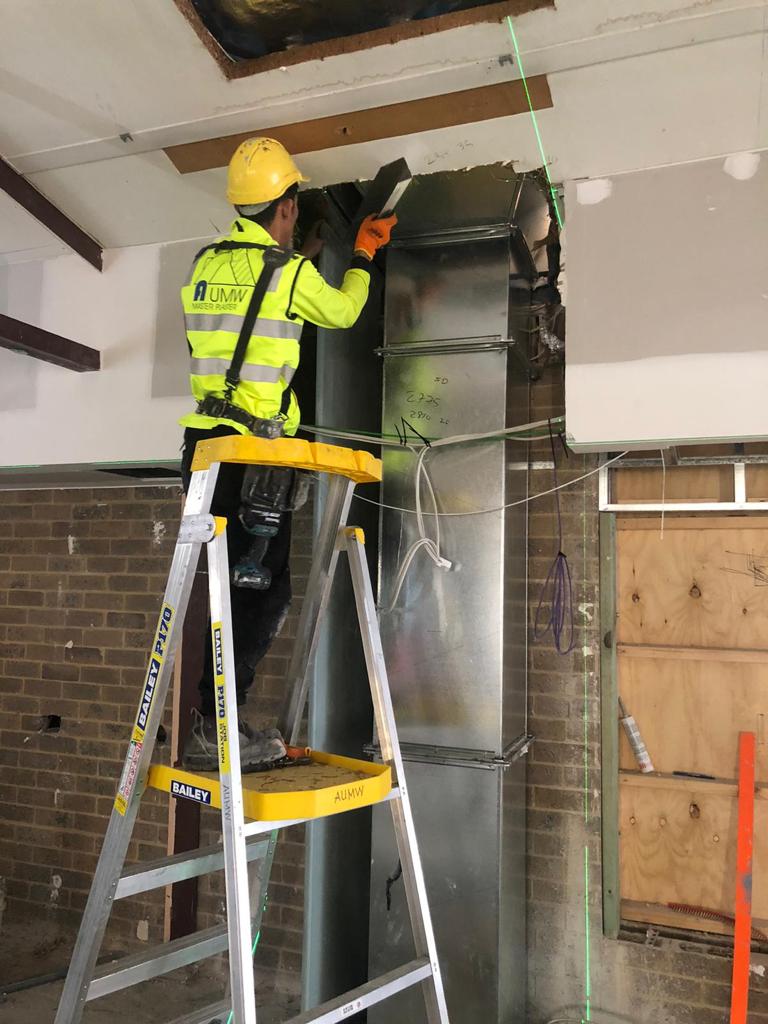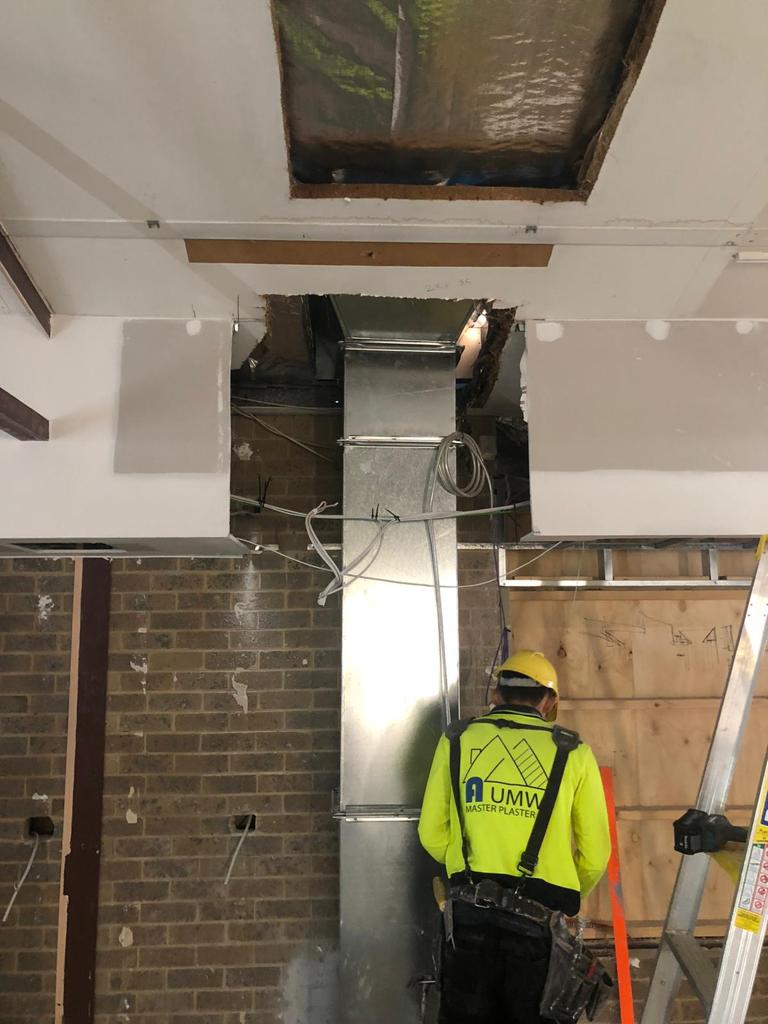 Phase 2: Cemintel Cladding & Door Jamb Installation
The second phase is cladding and door jamb installation.
Our team installed Cemintel Cladding in the building successfully. Lightweight & flexible, this cladding is cut to precision and laser leveller is used for alignment as part of the panel installation.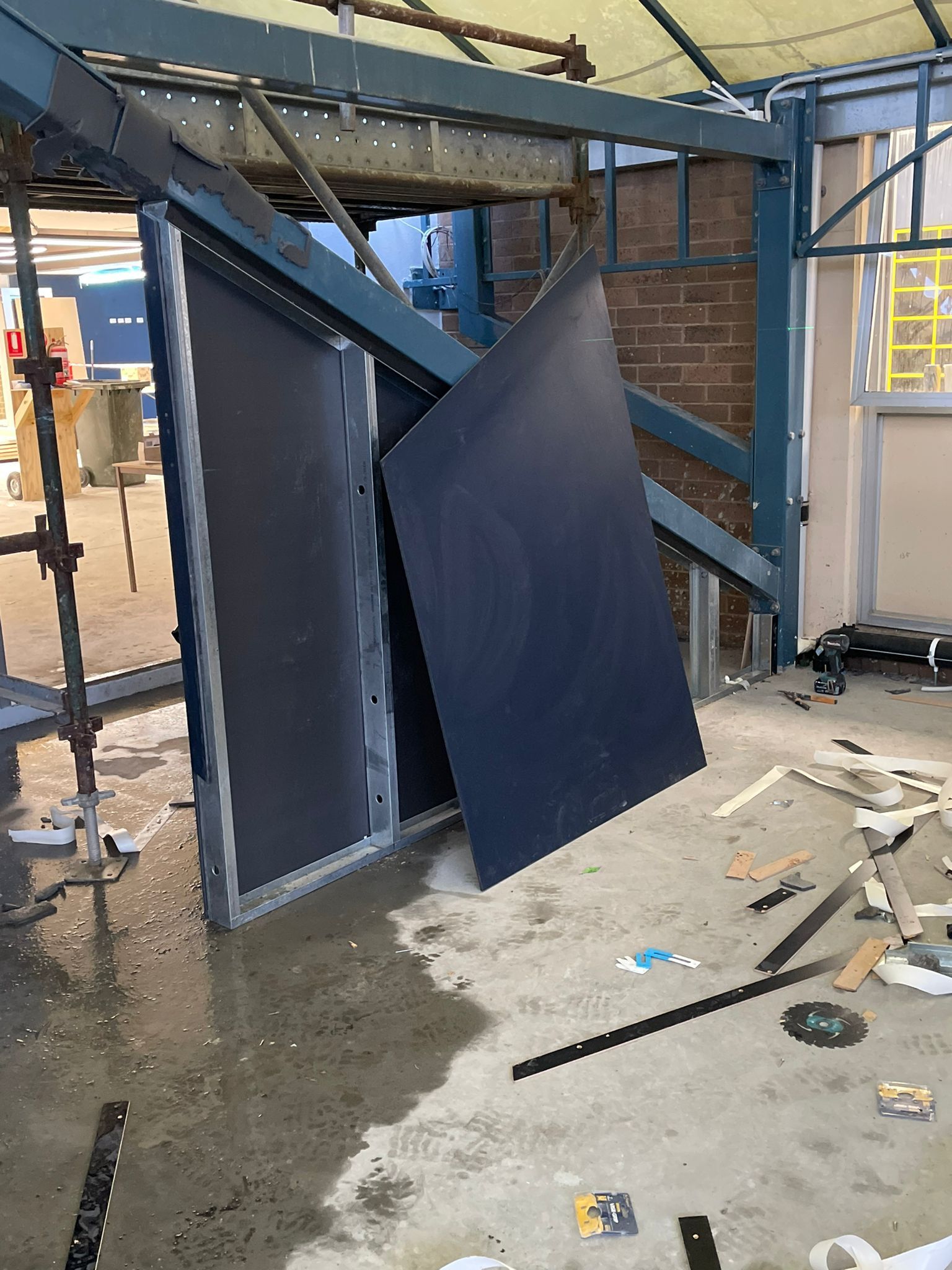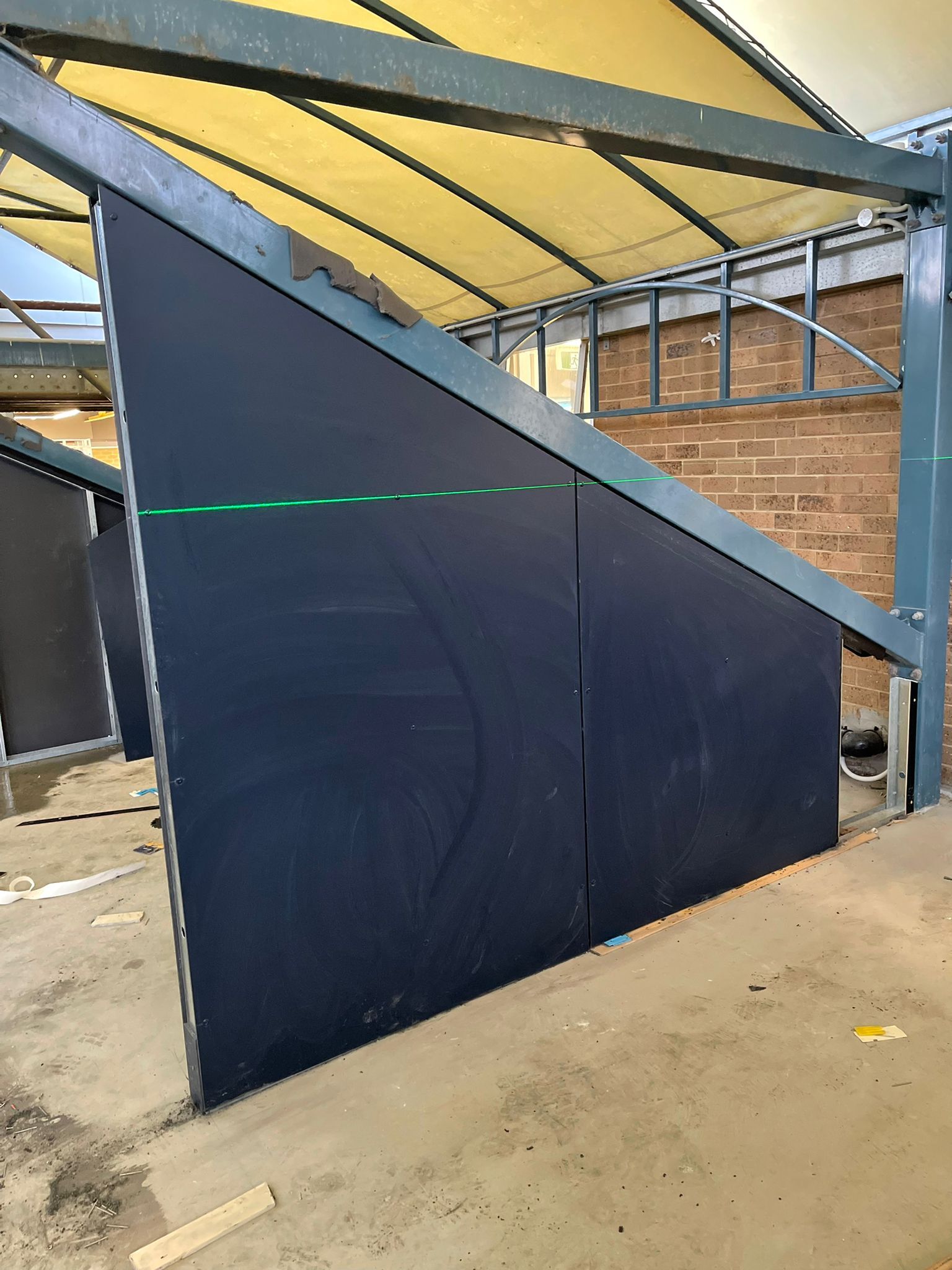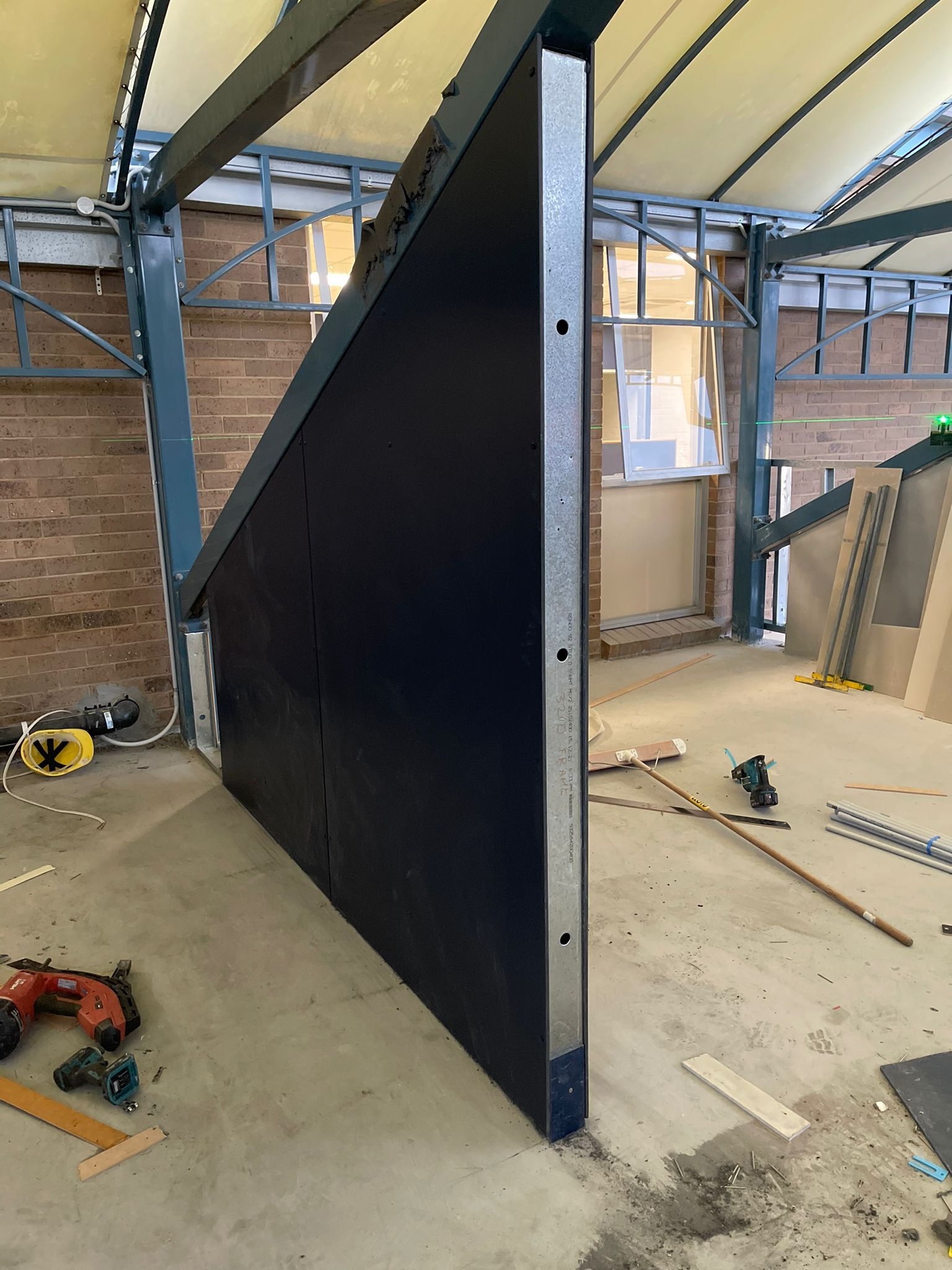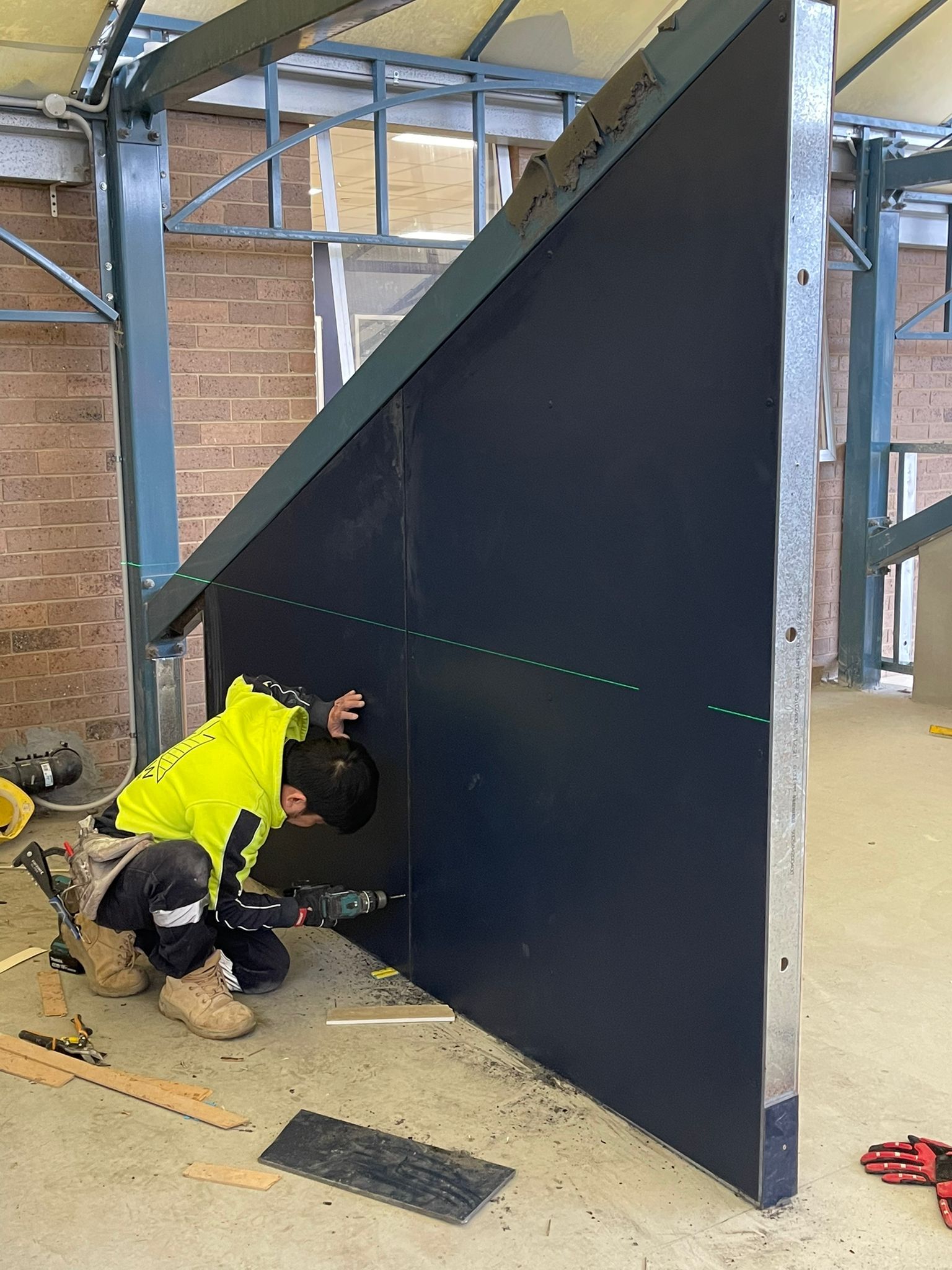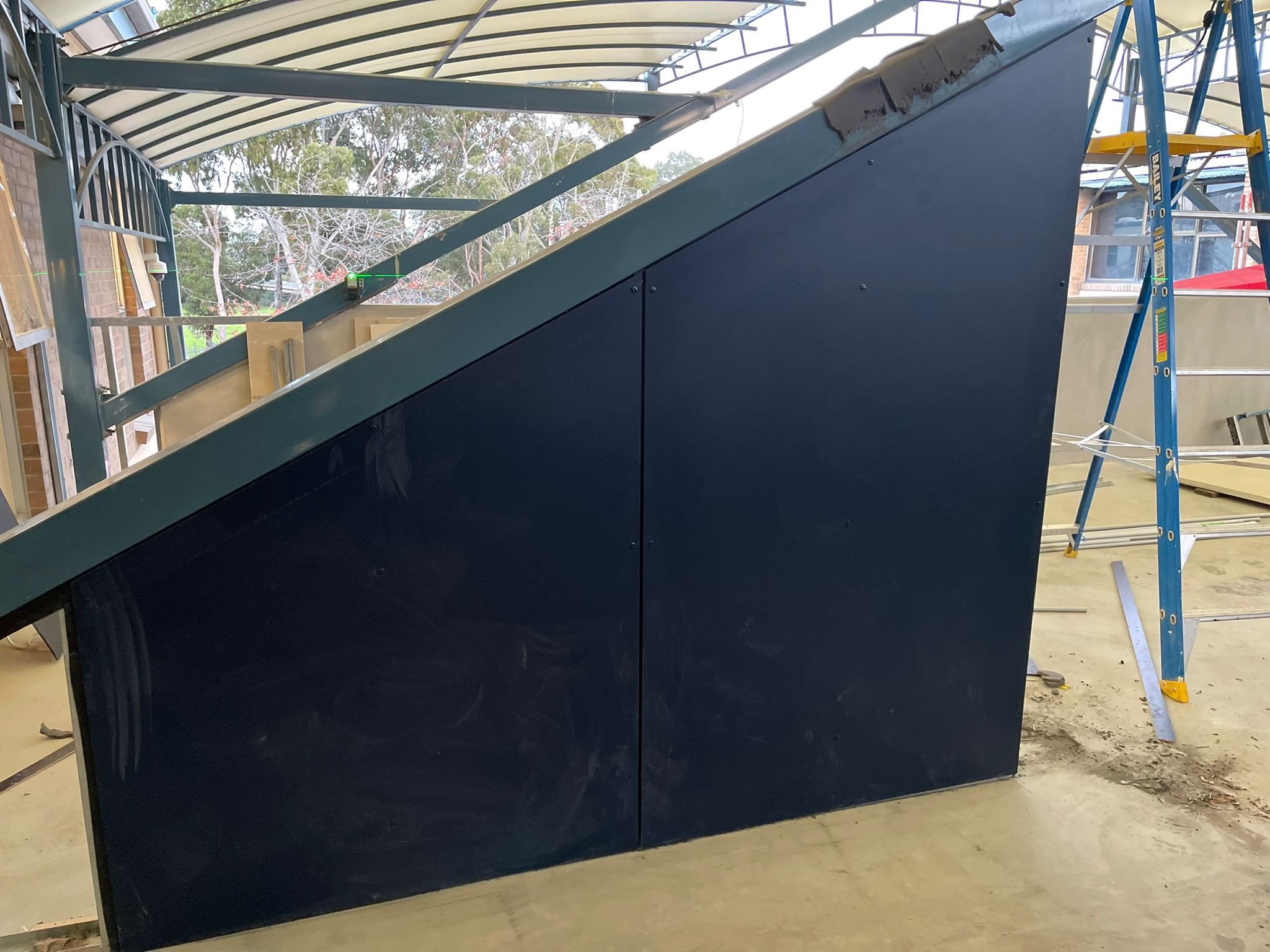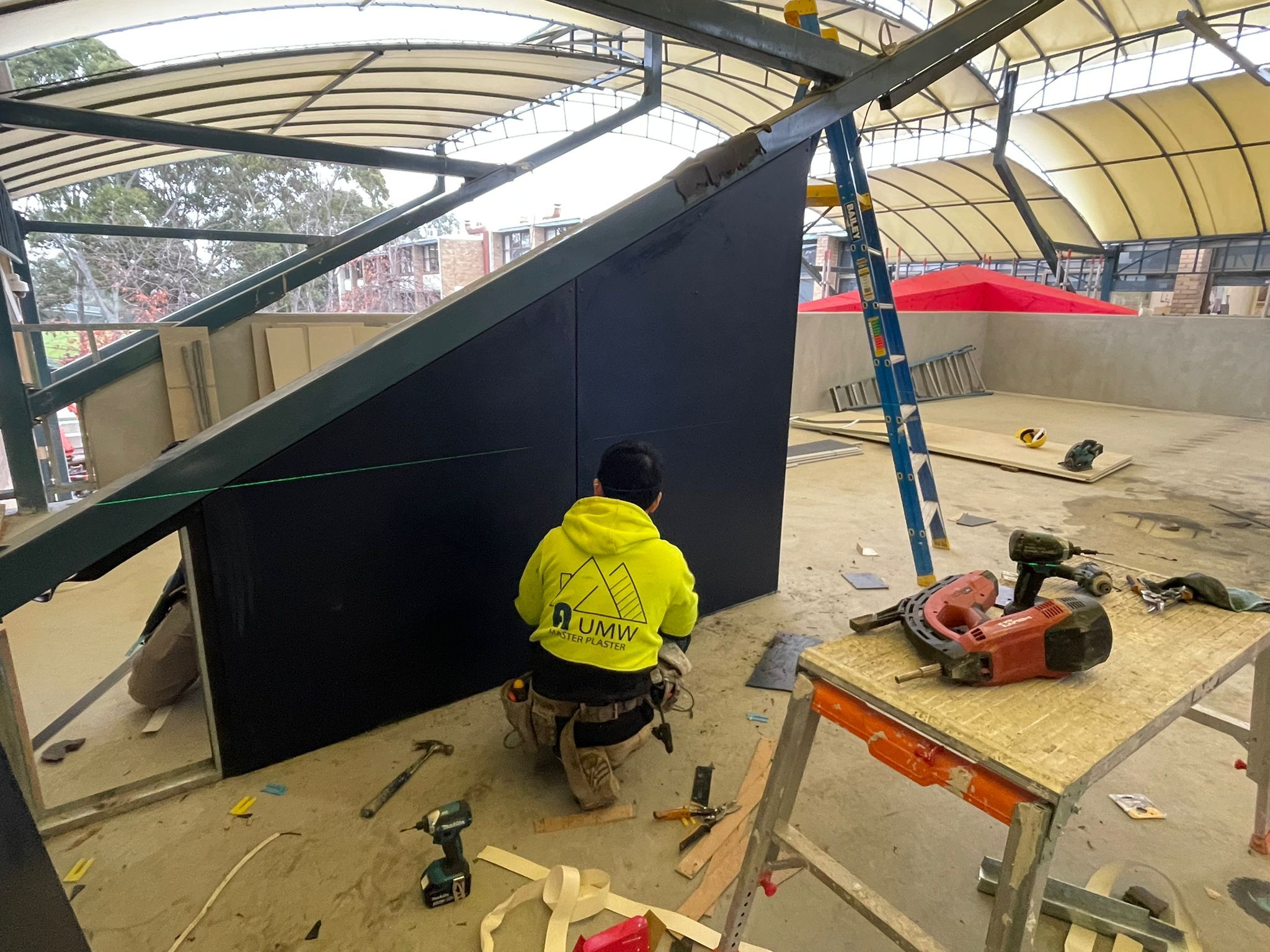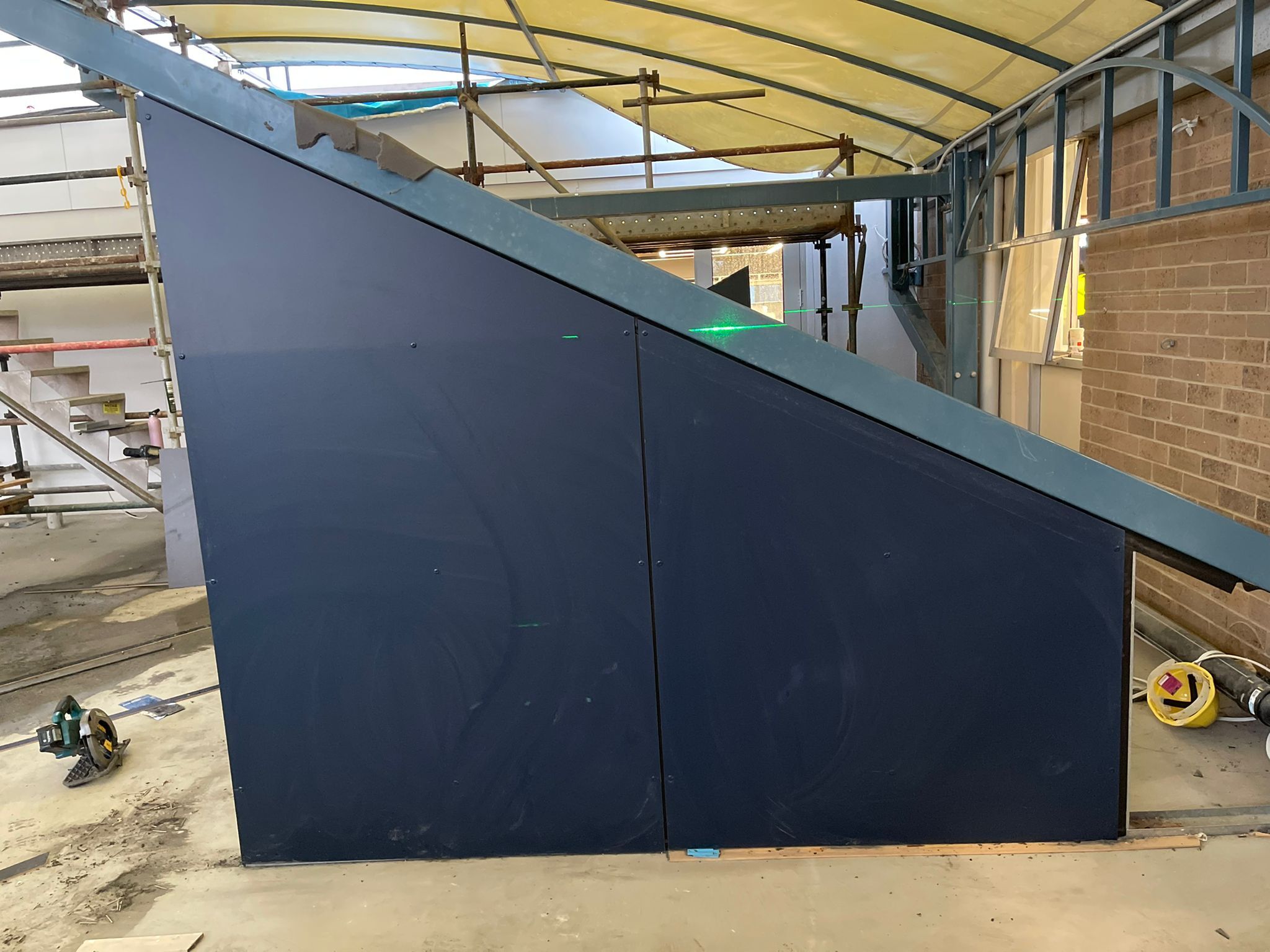 In addition to wall and ceiling plastering services, our team is skilled in installing other materials such as door jambs and window reveals. Photos of our team member installing the metal frame for door jamb in Mazenod College.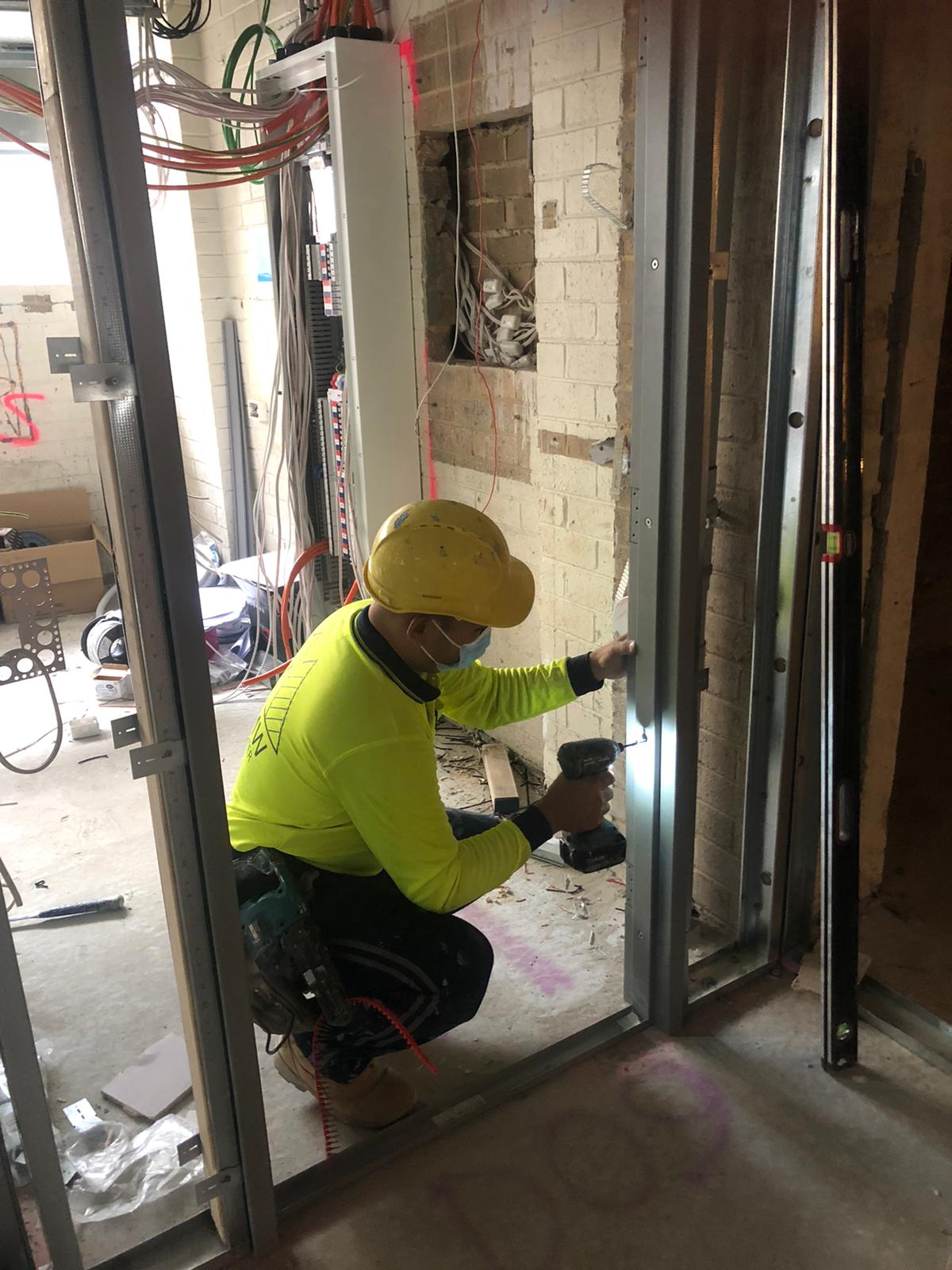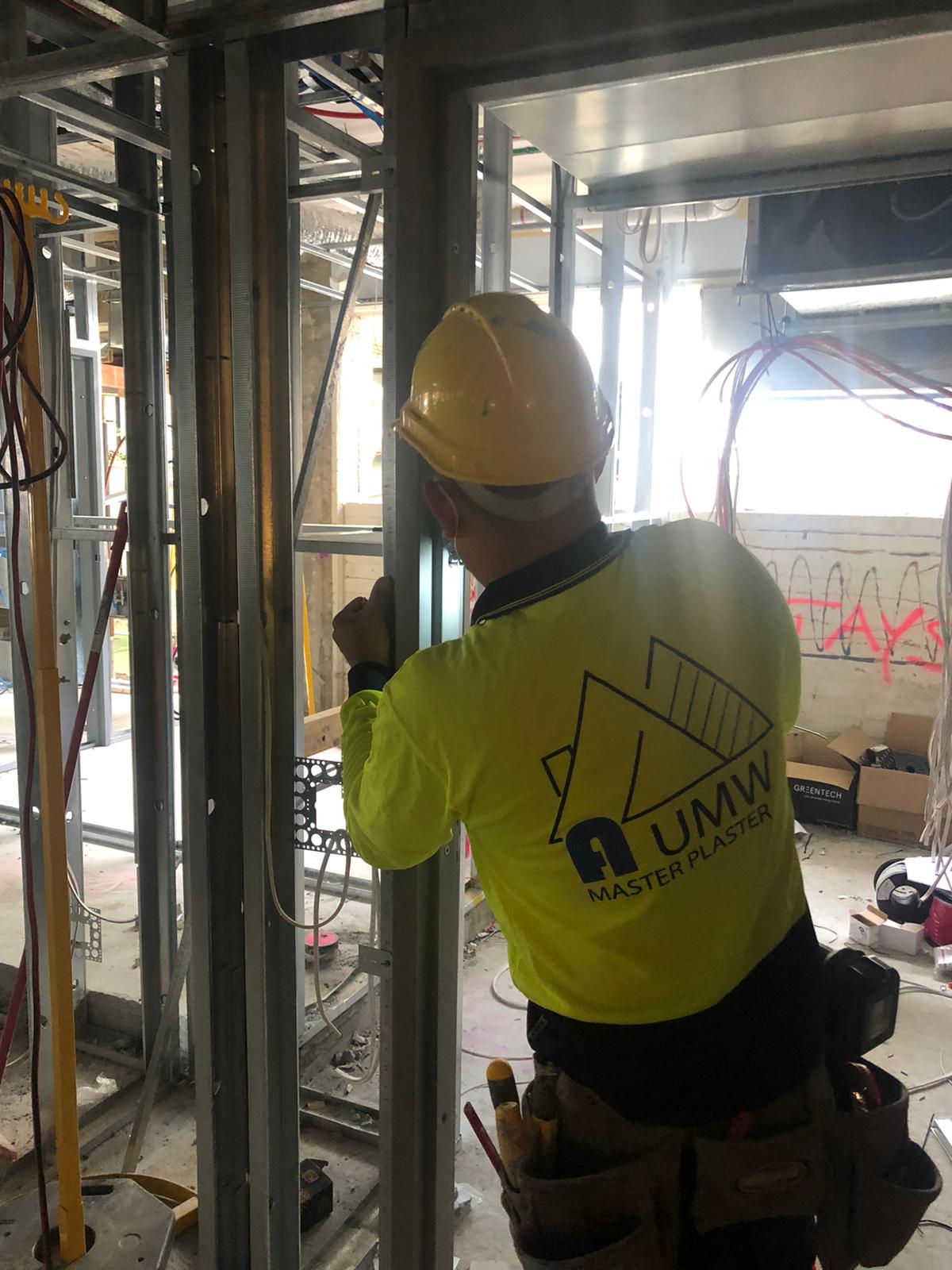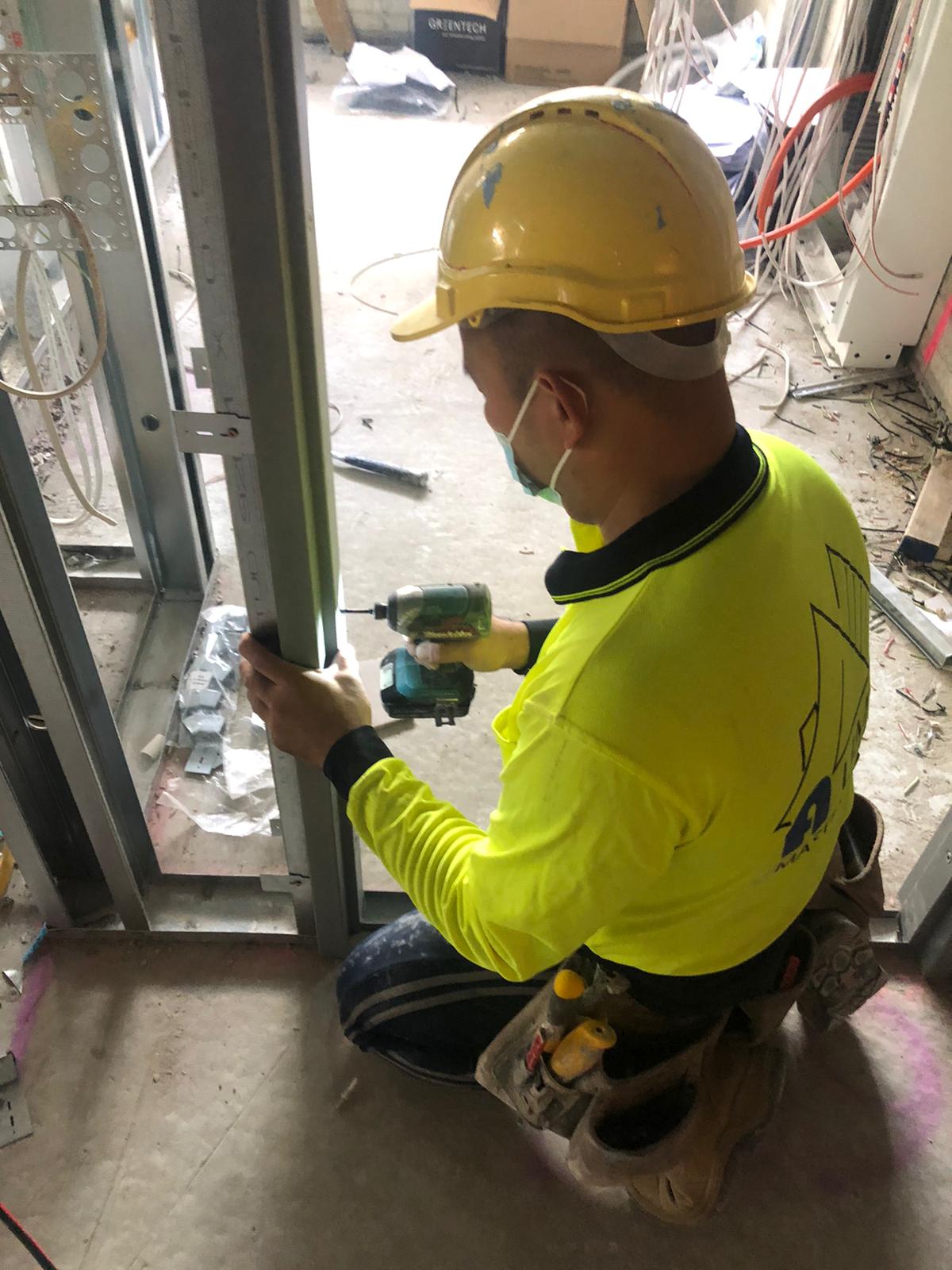 This project is carried out in collaboration with Lloyd Group and we look forward to continuing our synergy together in delivering quality commercial projects.