AUMW Master Plaster were commissioned to perform various installations and plastering work in multiple buildings at Deakin University Melbourne.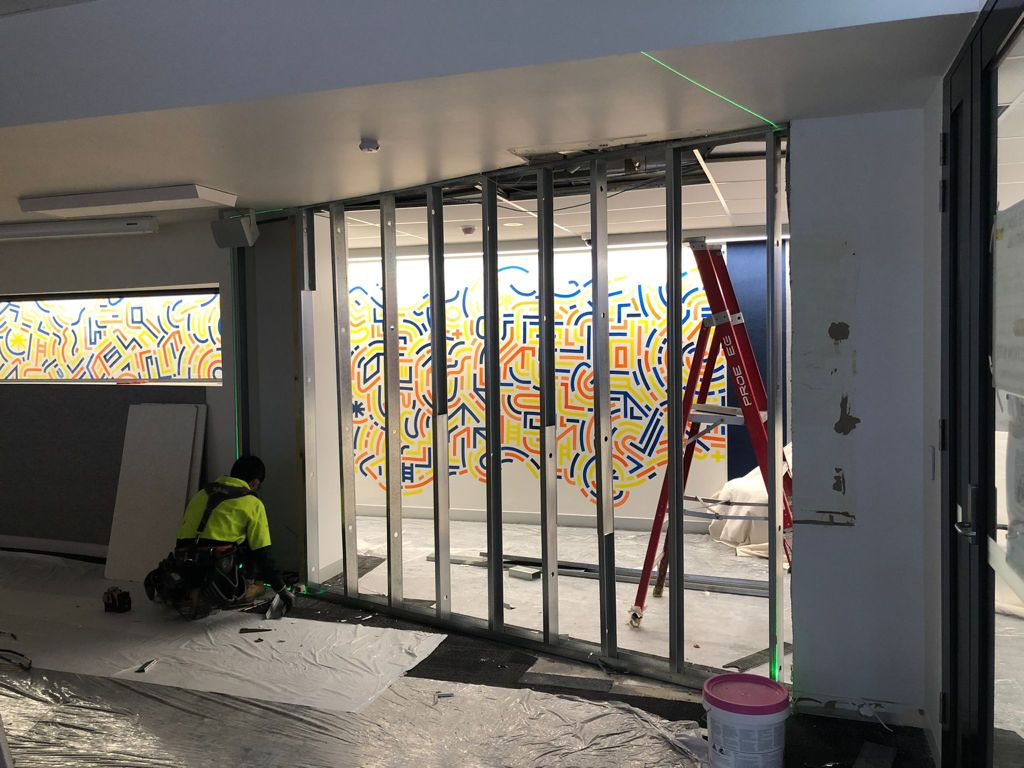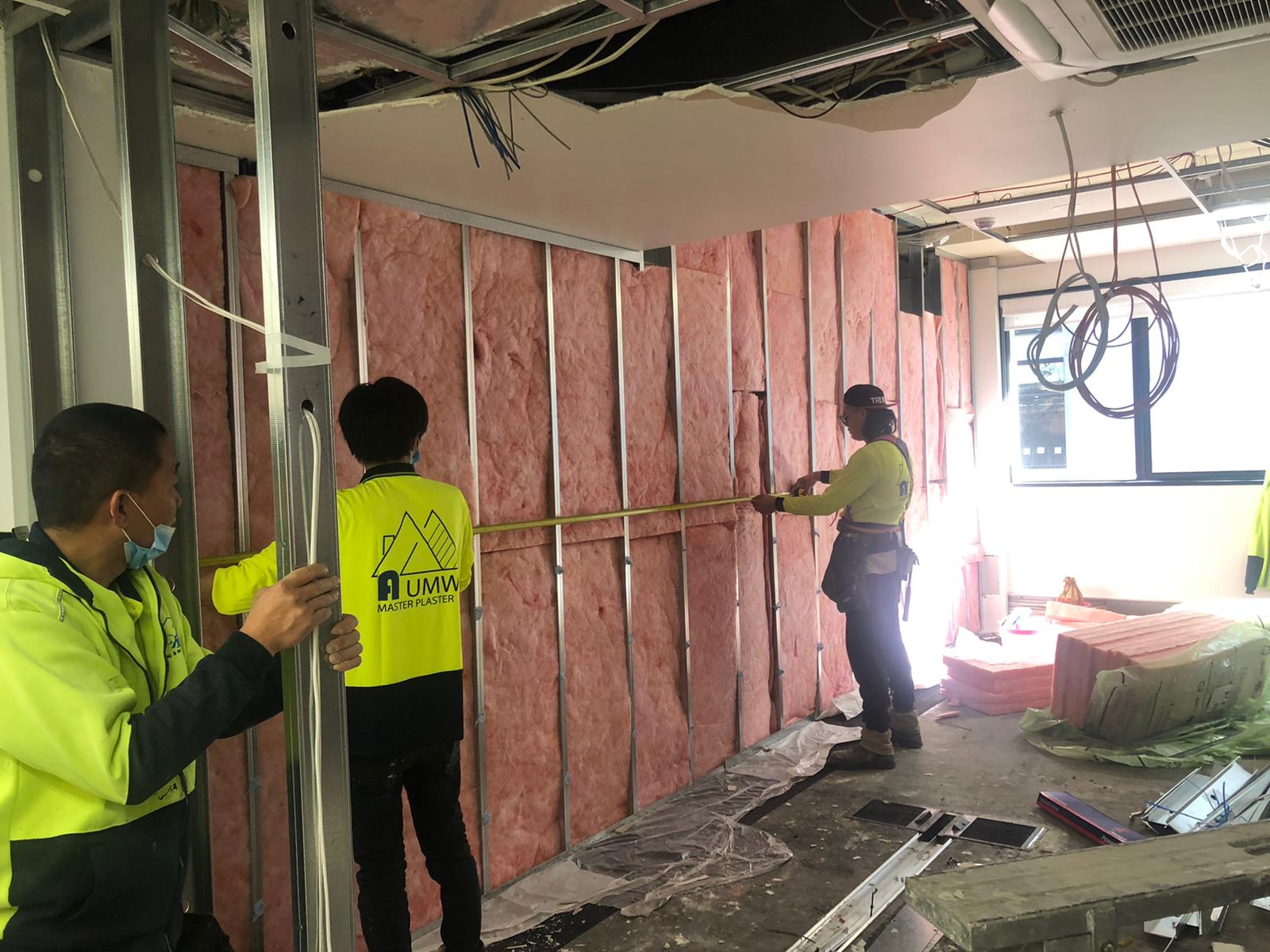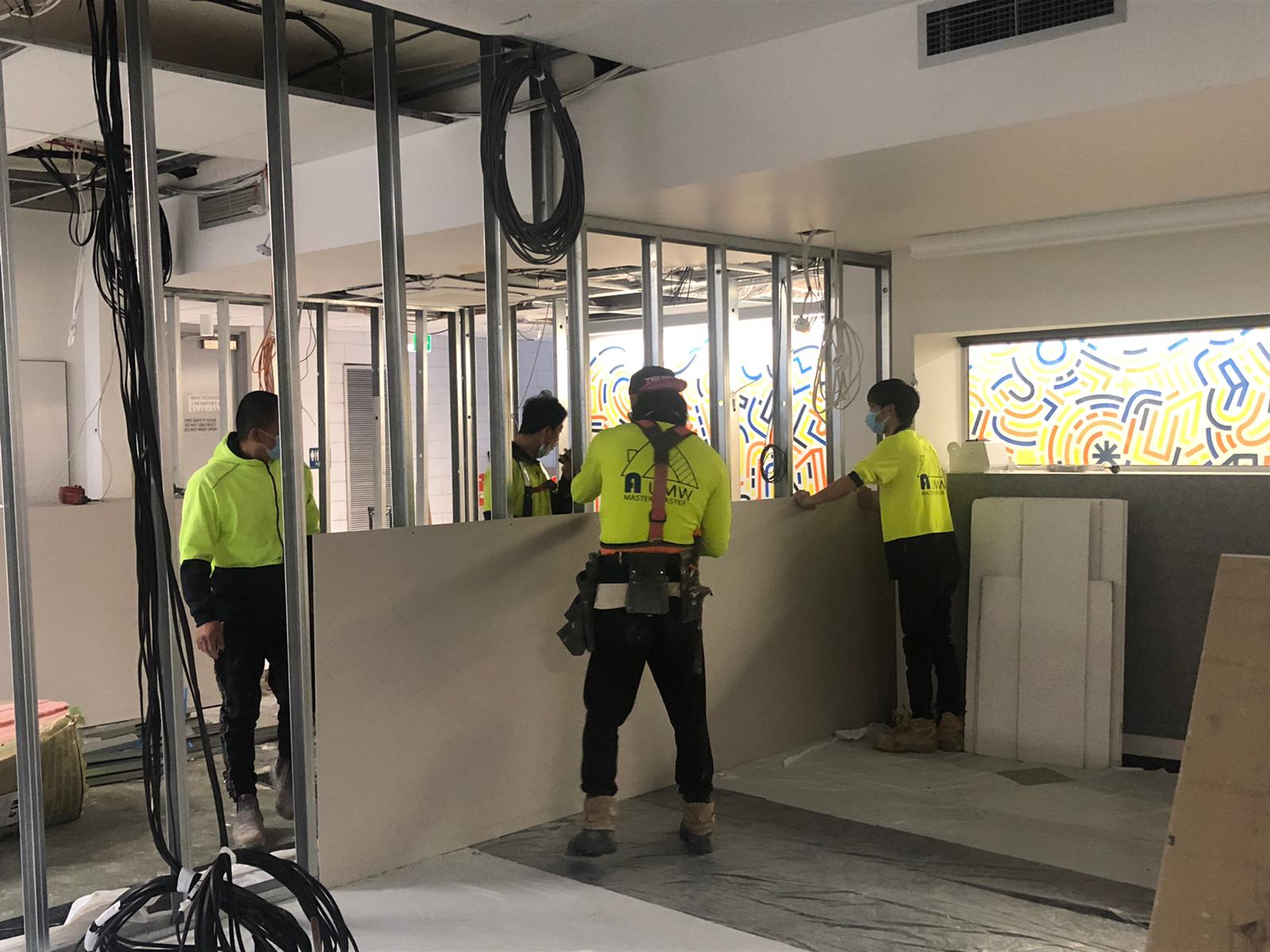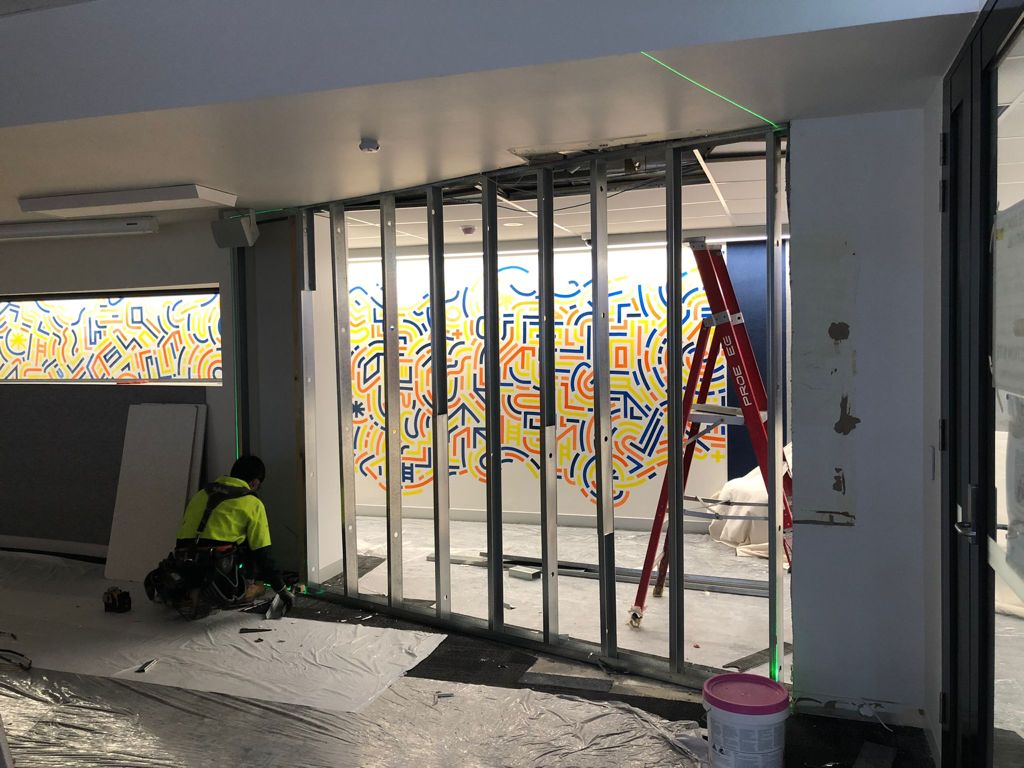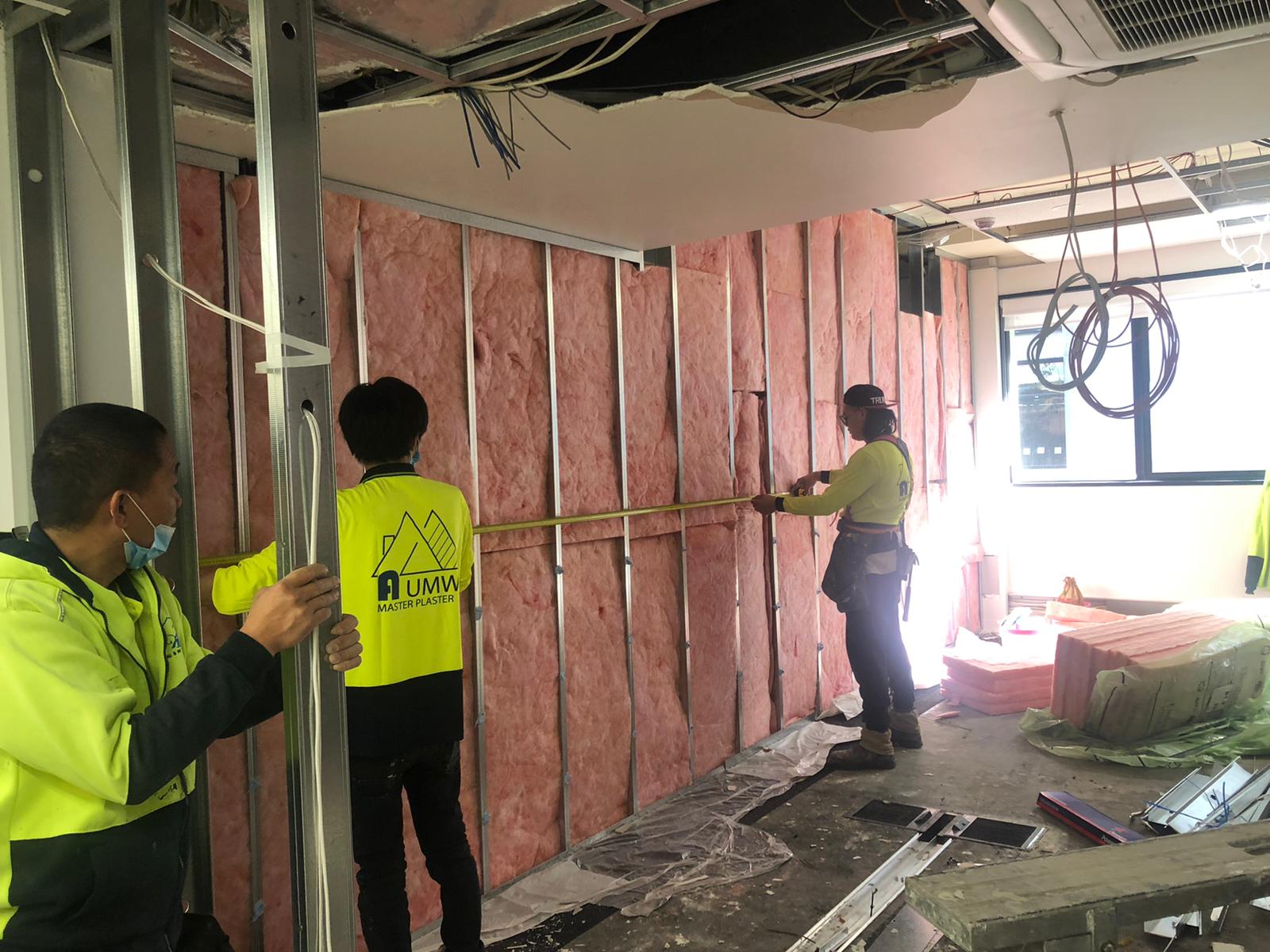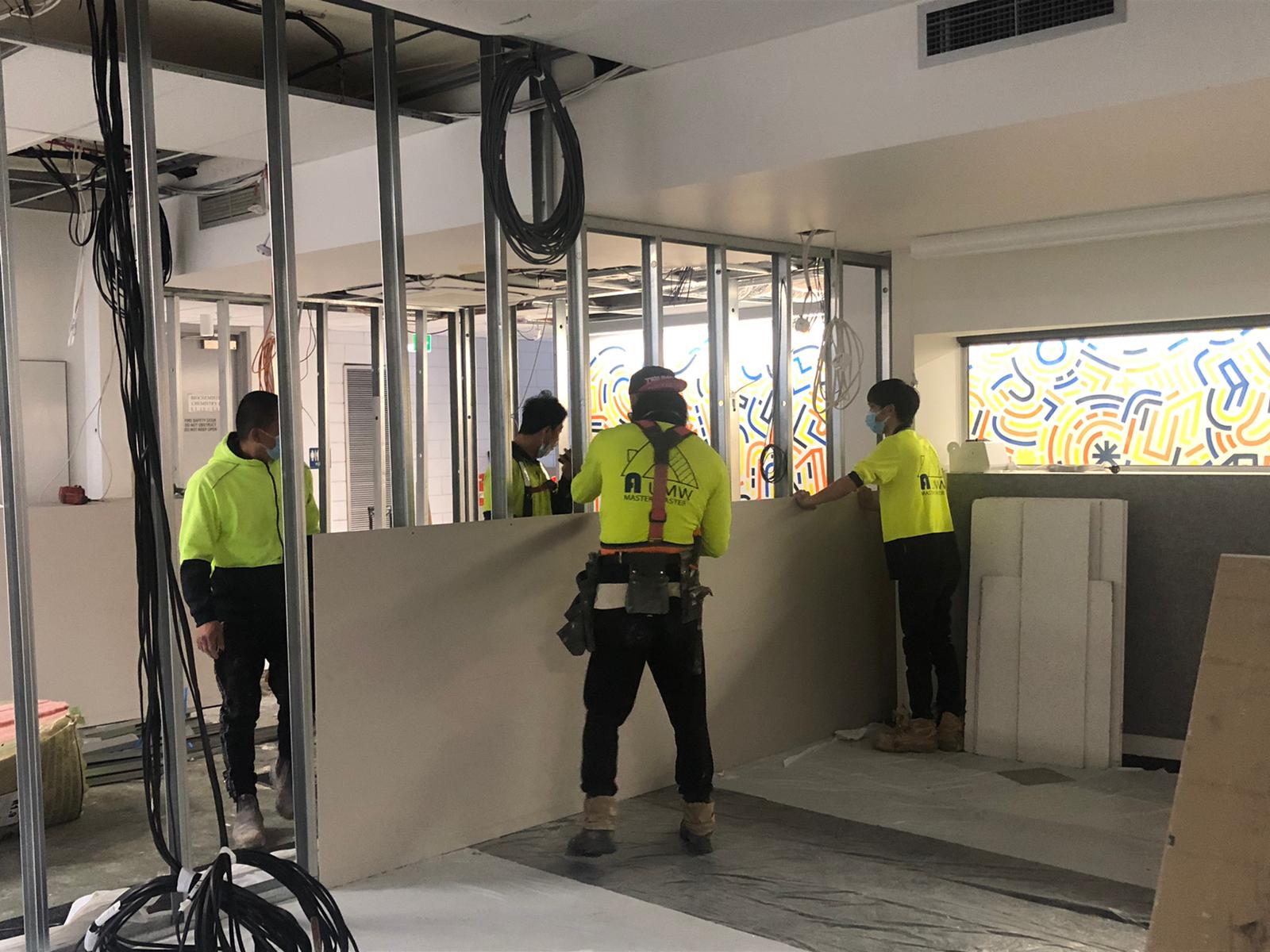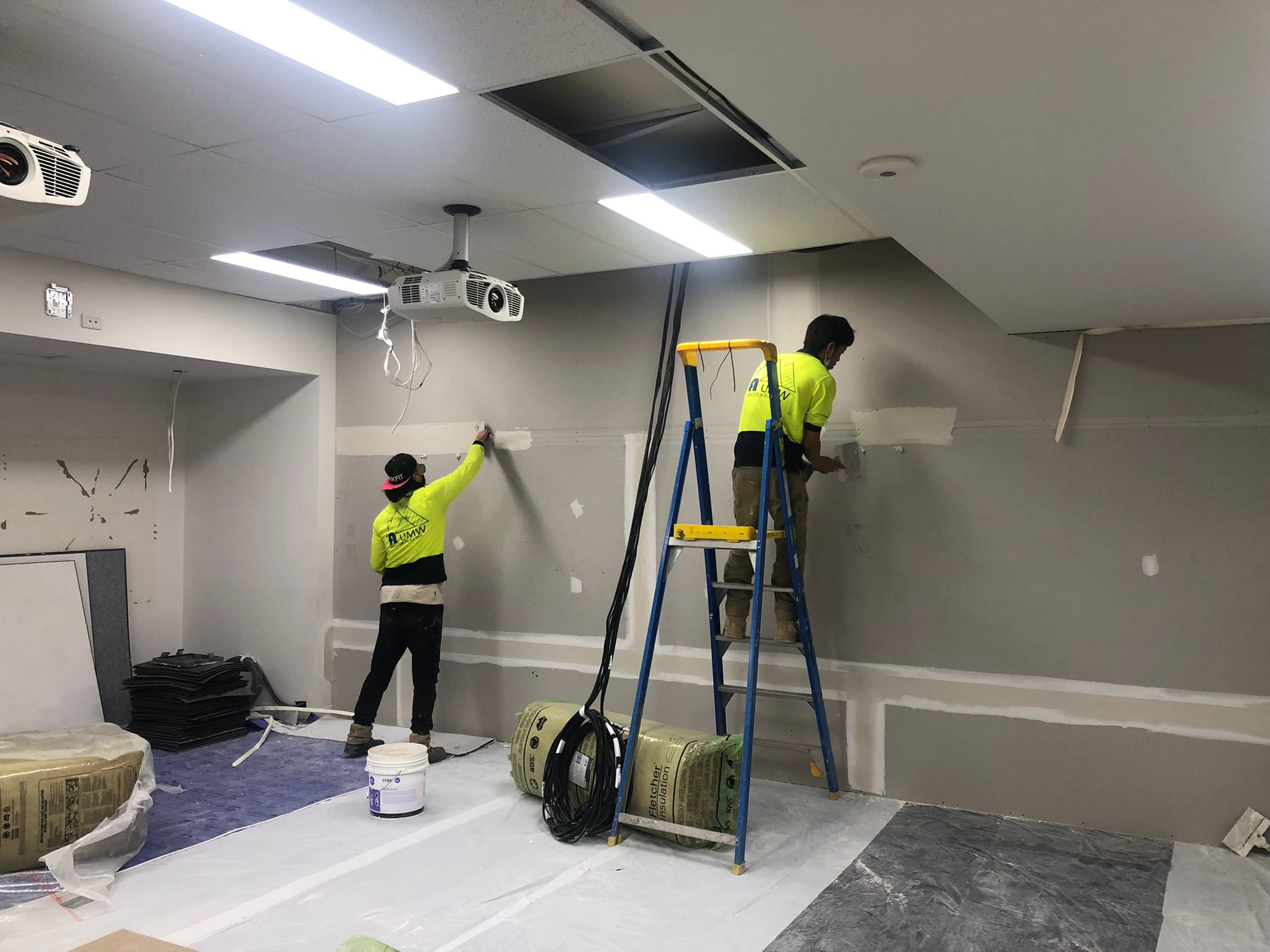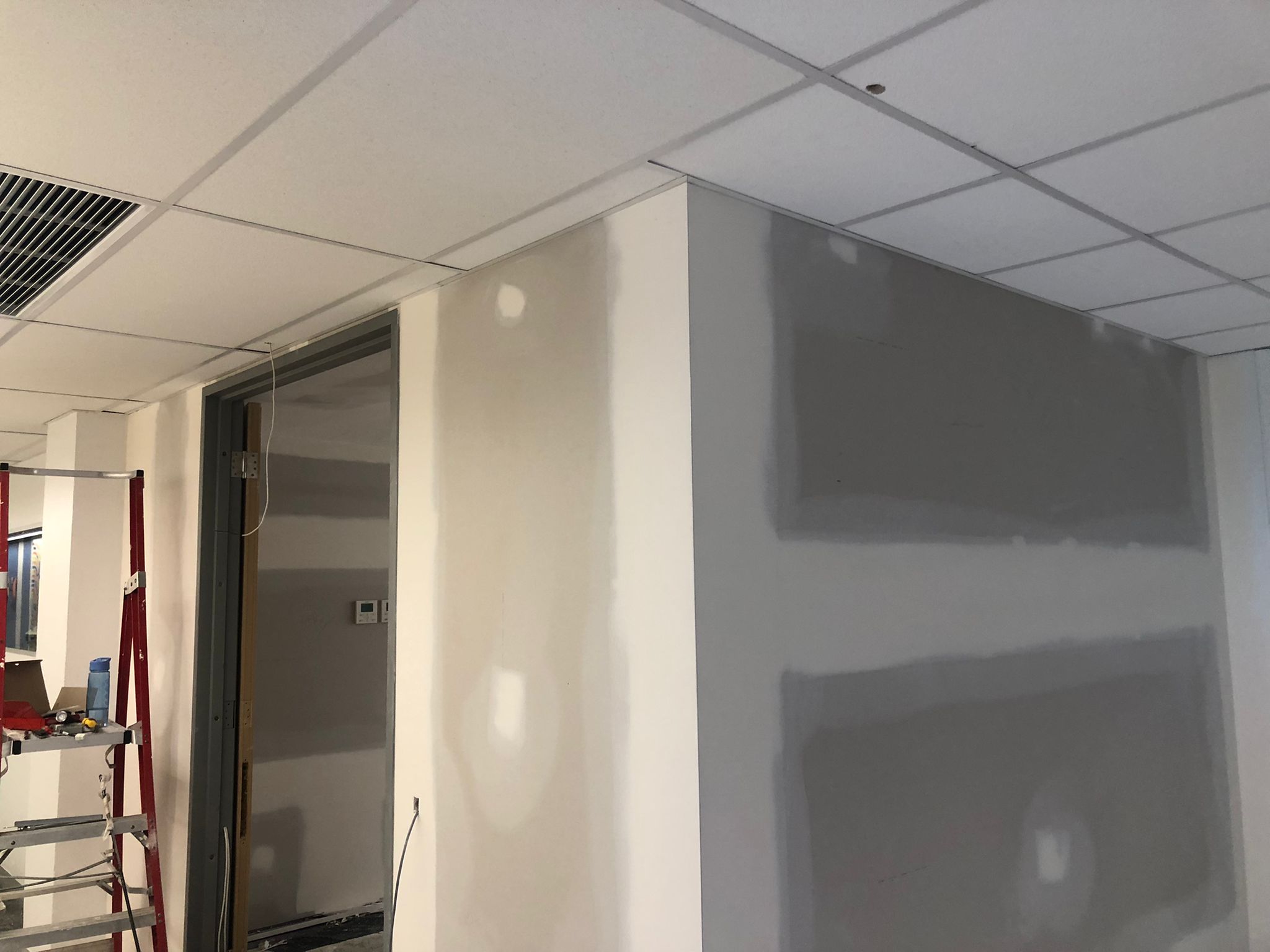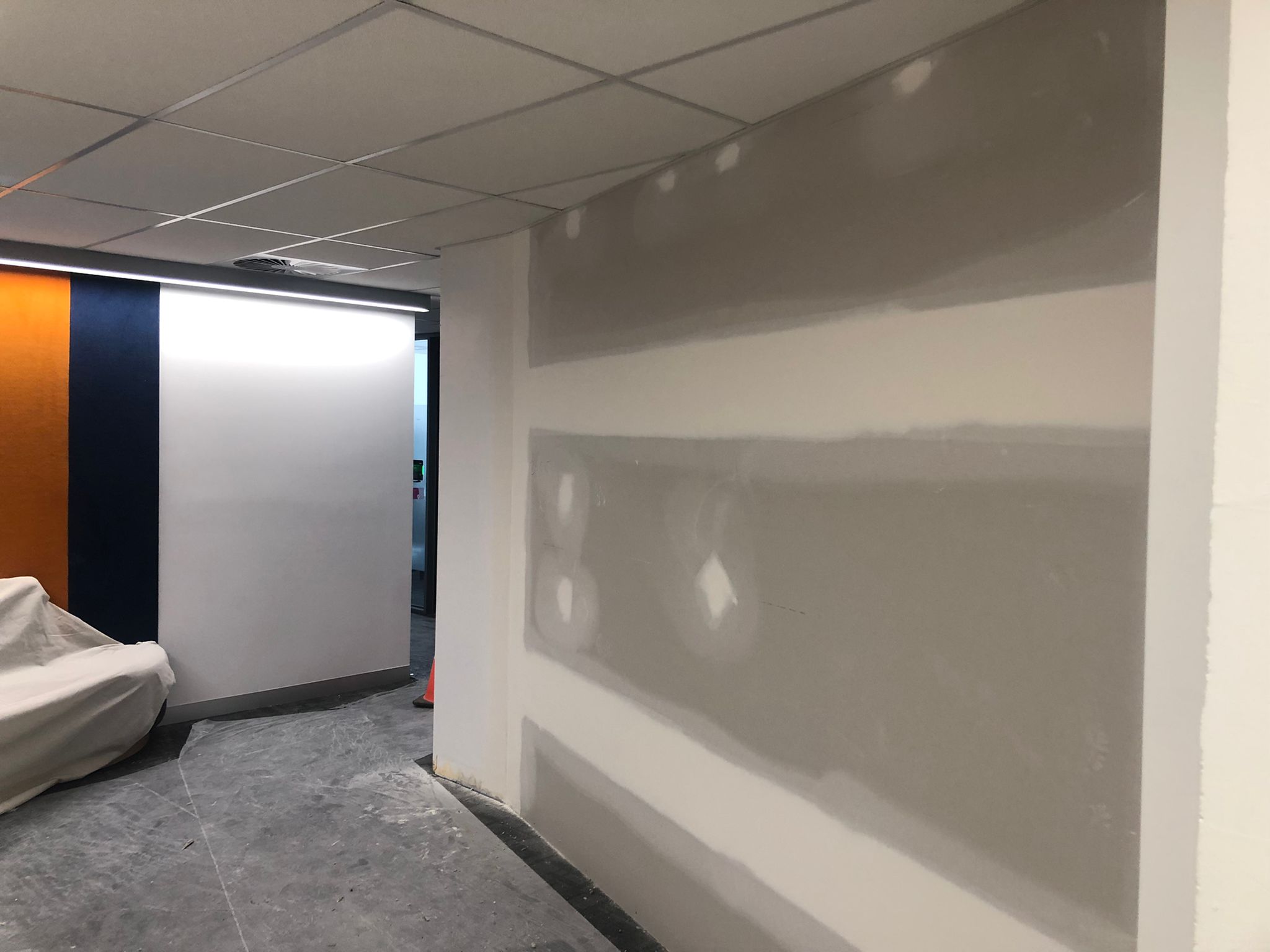 Building H-H1 Photos: Work In Progress & Completion
Our work at Building H-H1 in Deakin University is completed successfully!
Insulations were inserted in the ceilings and bulkheads were installed by the team. We've deployed multiple scissor lifts to install the metal studs and plastering bulkhead in the building.
As you can see from the completed photos, all internal duct work, wires and pipes were concealed by the bulkhead. It's a popular feature that is aesthetically pleasing and a functional way to project air conditioning in the building.
Floors were neatly covered and the site was kept clean throughout the installation process.