AUMW Master Plaster team is contracted to install ceiling and wall lining, ceiling system and insulation for Westall Primary School at Clayton South, VIC. This project is carried out in partnership with Melbcon Pty Ltd.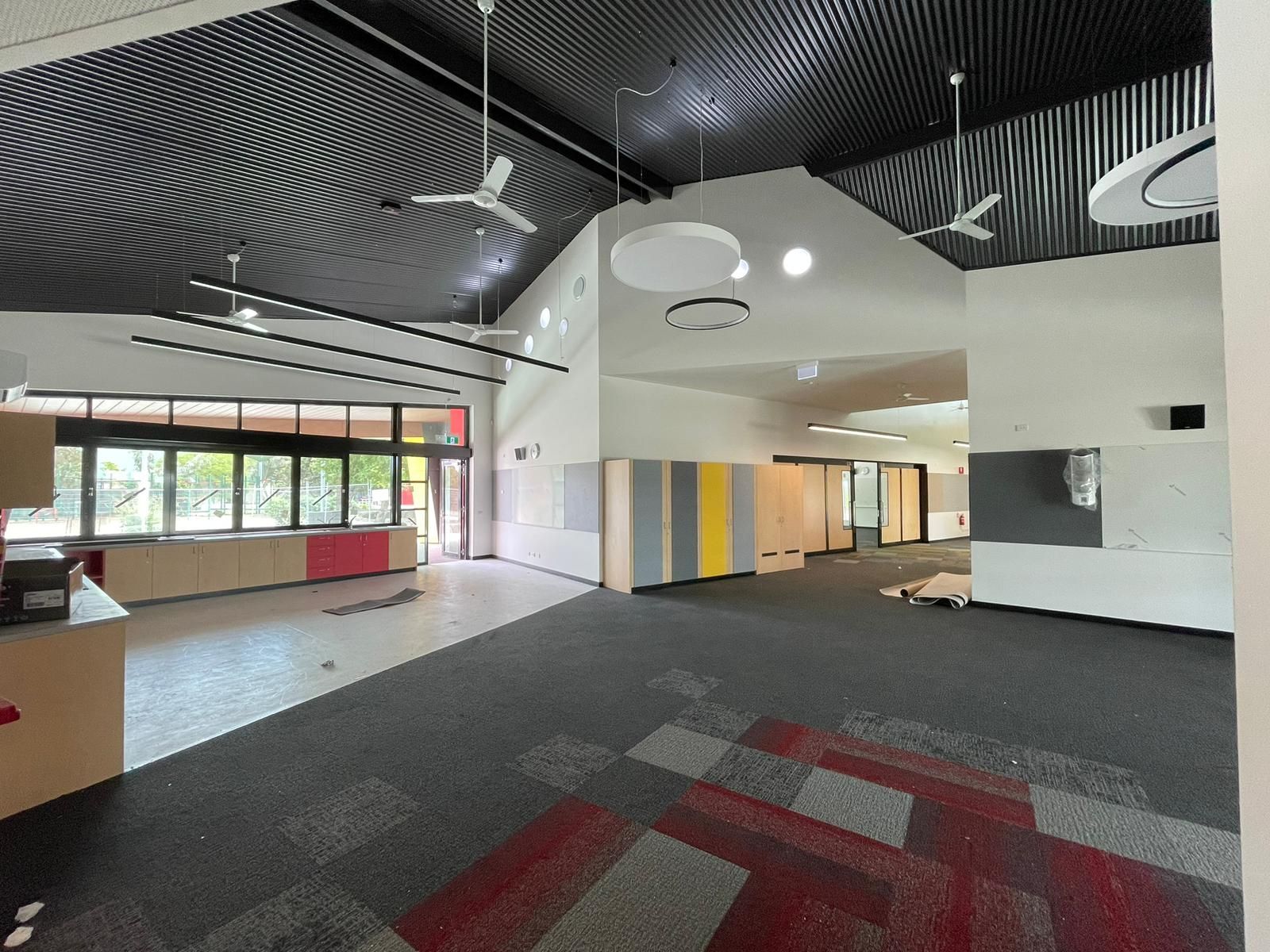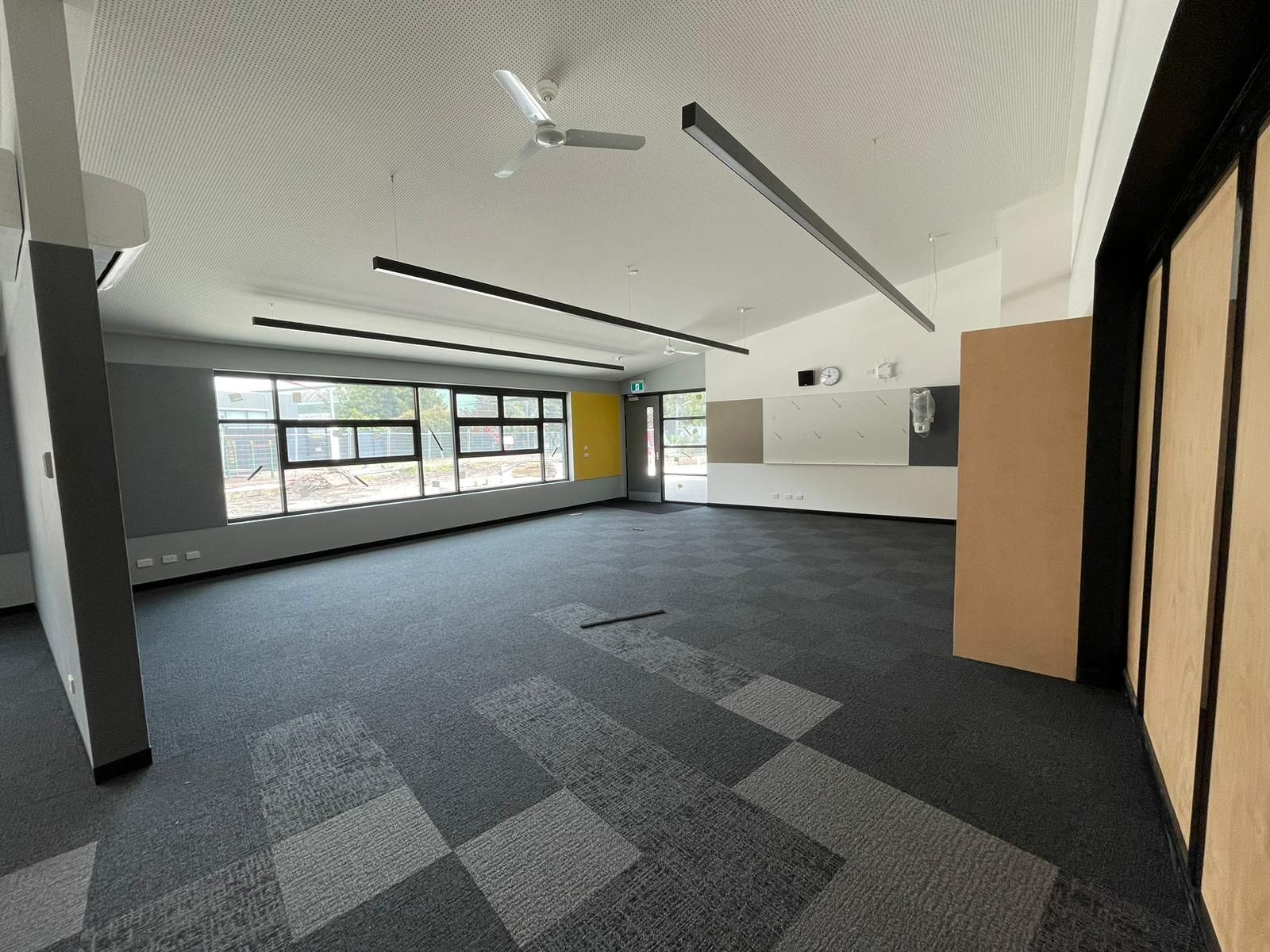 Before: Ceiling Metal Frame Installation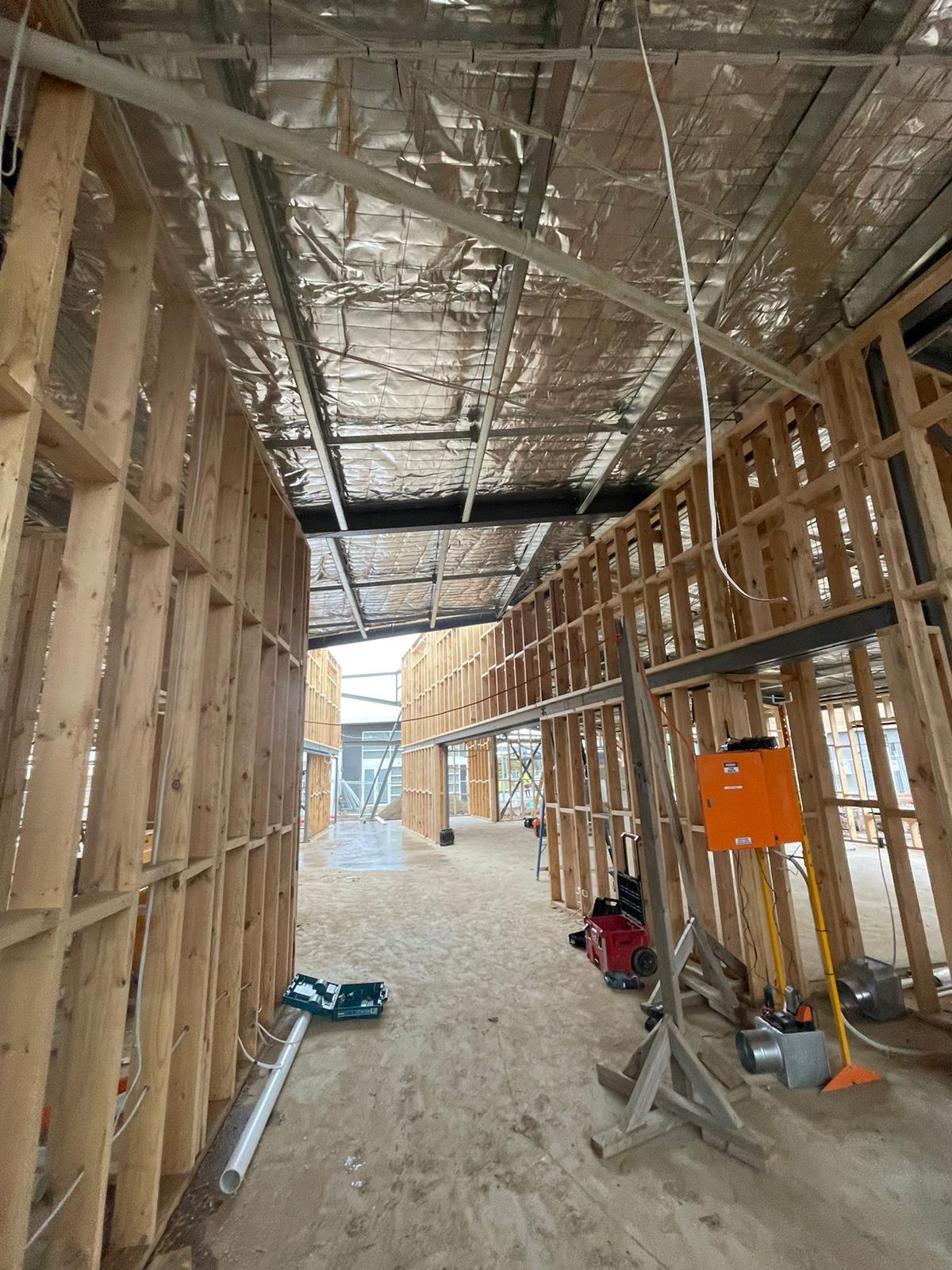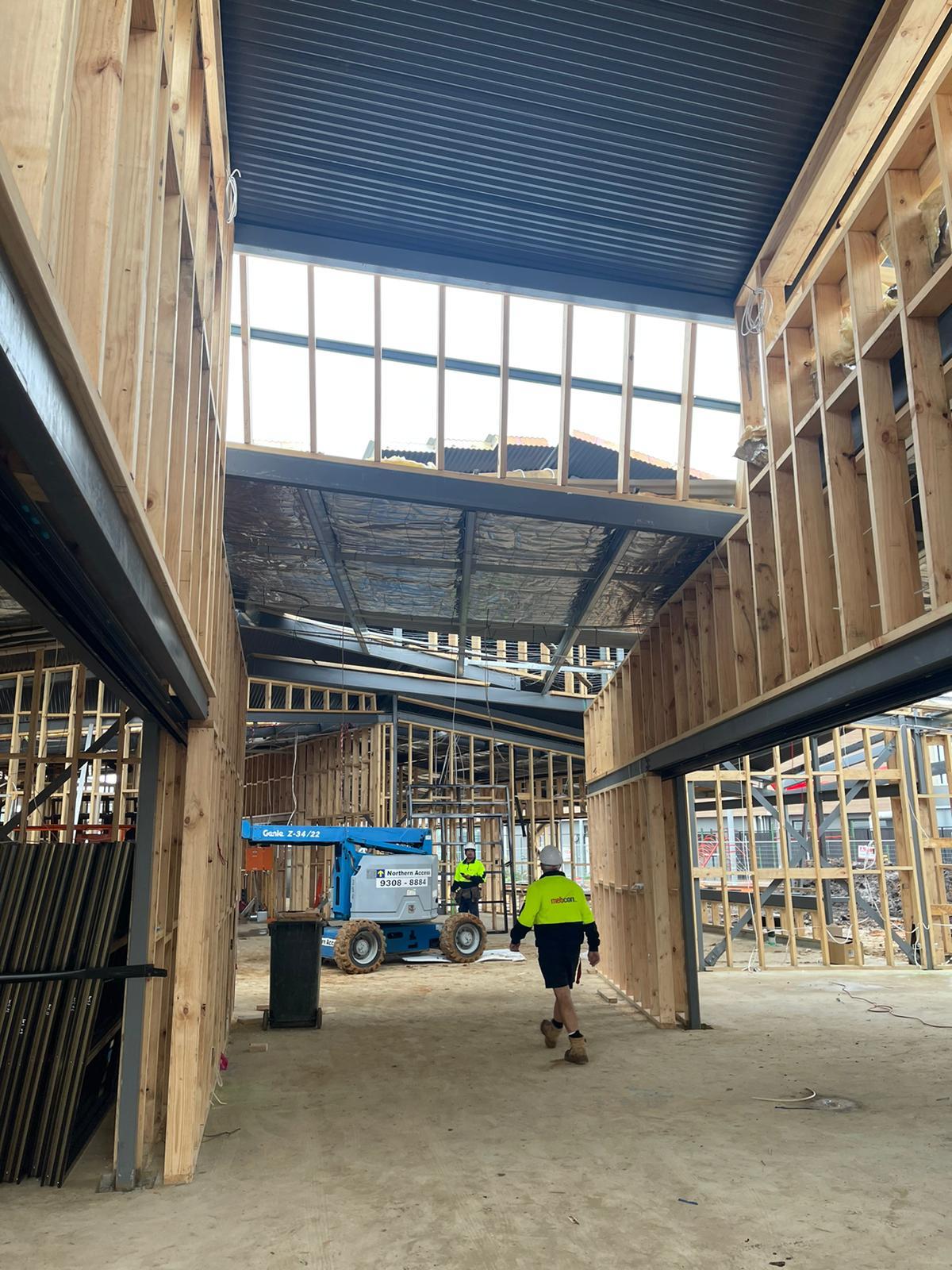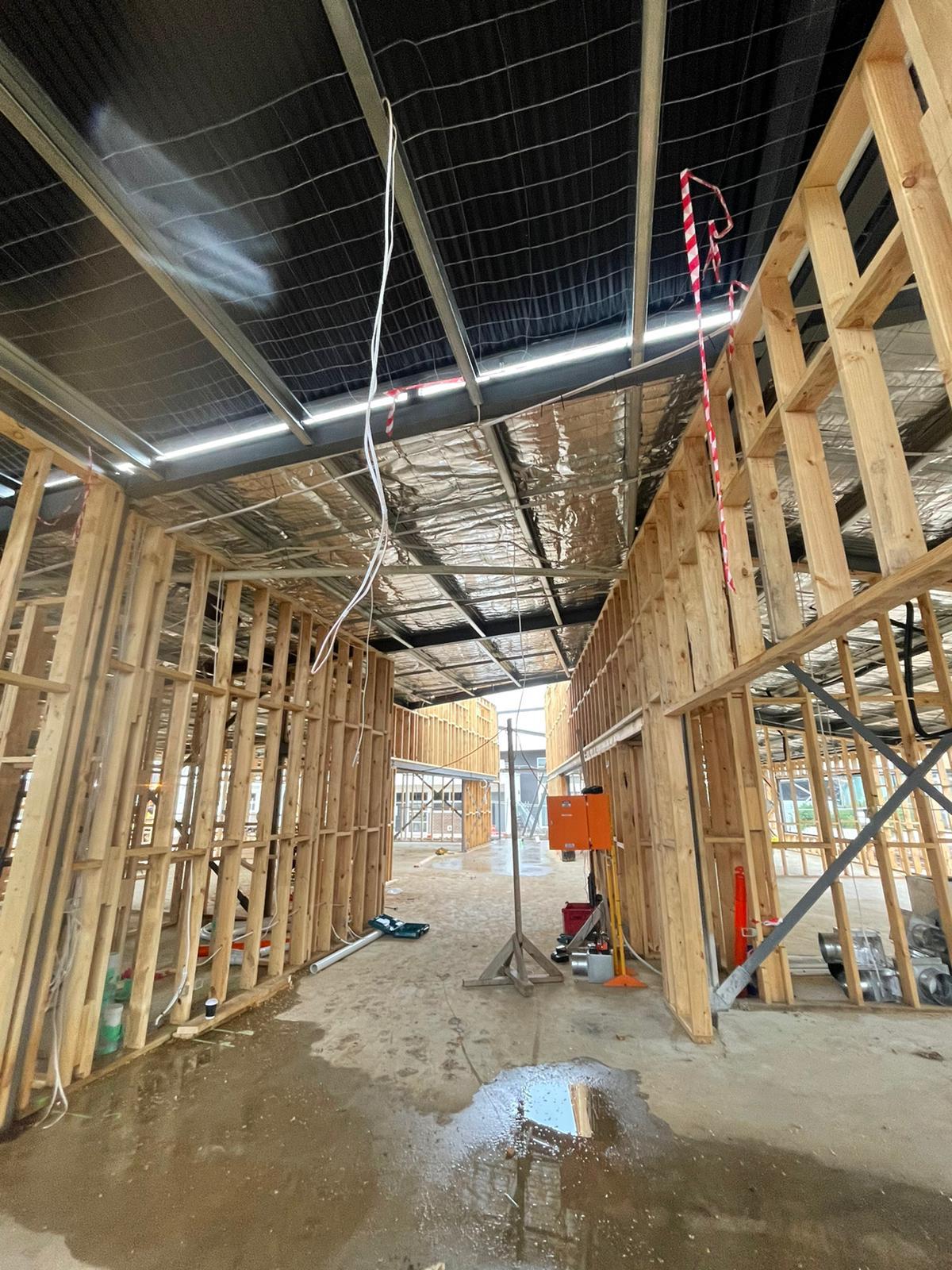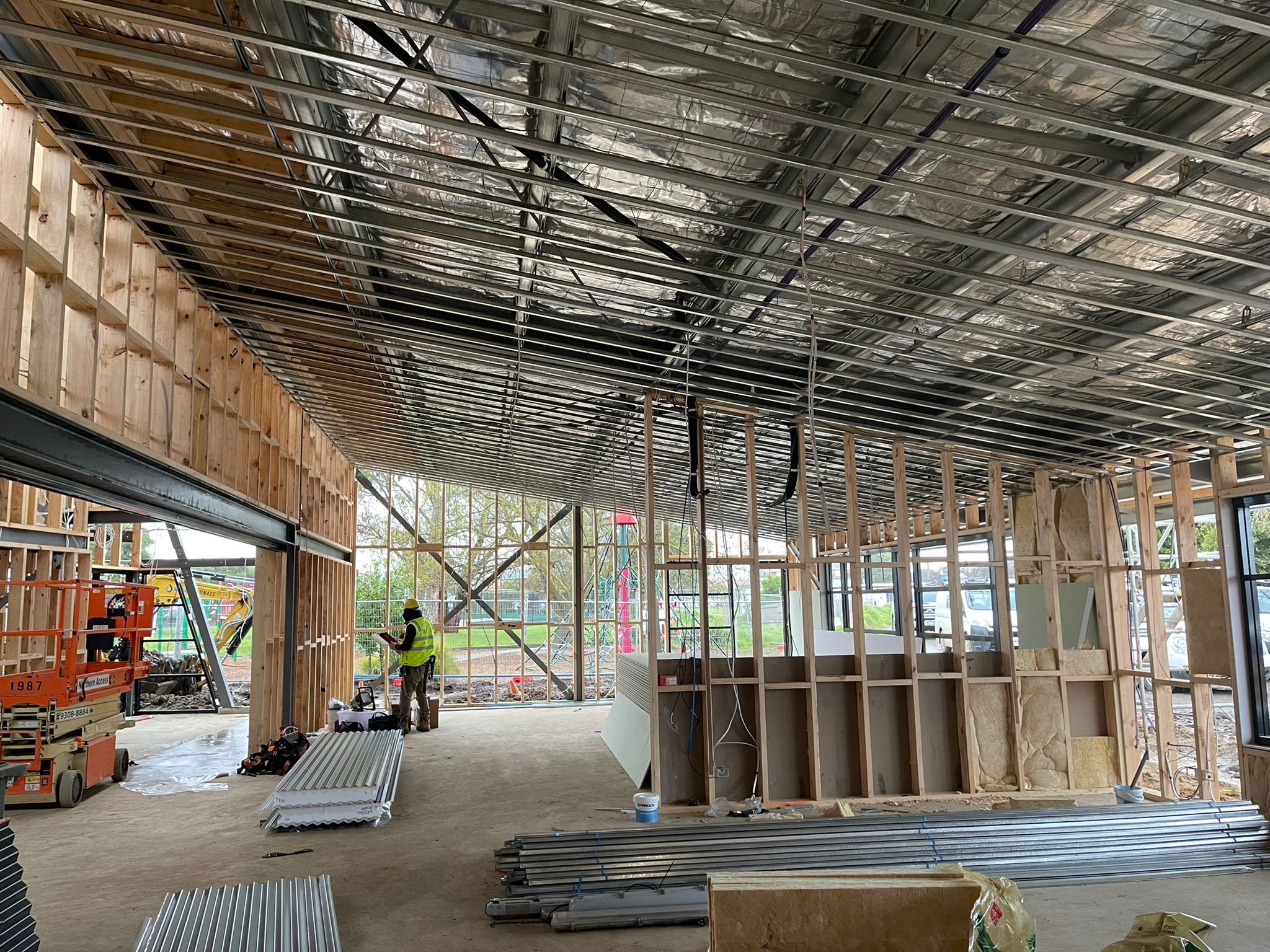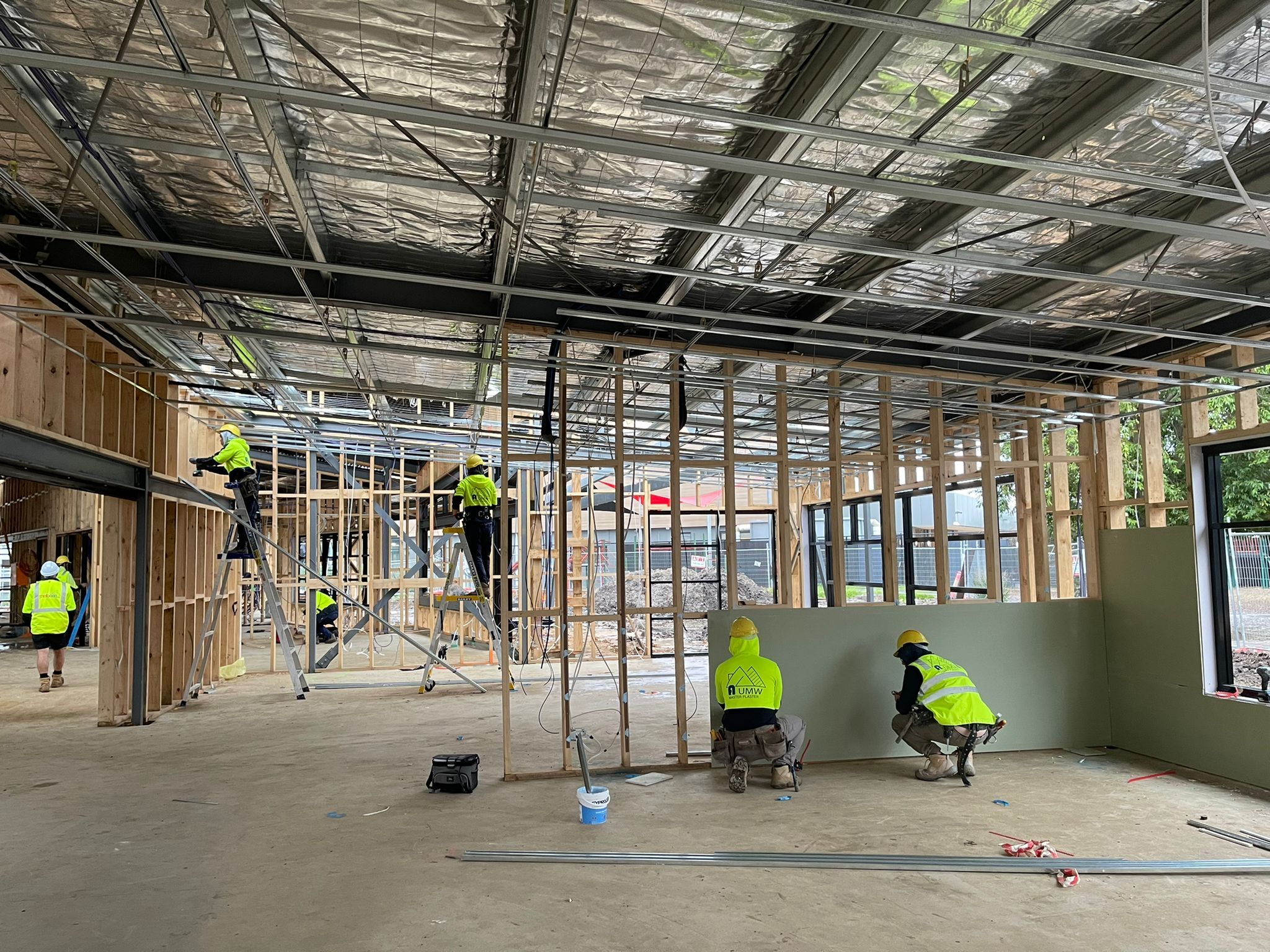 Second Phase Ceiling System Installation: Work In Progress
The team is currently installing VoglFuge Acoustic Perforated Plasterboard (12.5mm, VF 8/18R) in the building.
Designed and manufactured in Germany, VoglFuge plasterboard from Atkar is gaining popularity in the Australian market due to its benefits compared to regular acoustic plasterboards. Some of which include the reduction of wastage as the panels can be reused when cut to size and the unique joint tape system helps in improving crack resistance.
The installation of VoglFuge acoustic plasterboards is different compared to some of the conventional acoustic plasterboards in the market. Rest assured, our experienced plasterers are well-trained and fully-equipped on-site to install these plasterboards.